Braveheart with heart of gold
11-yr-old shares cash award with rescued girl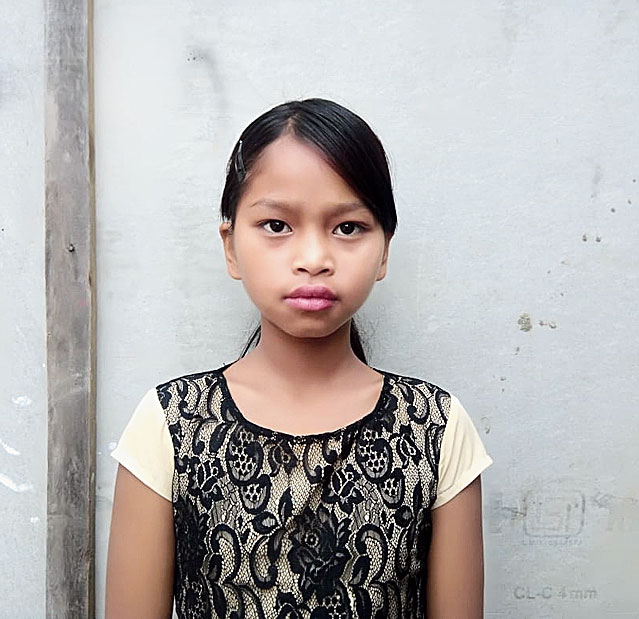 Caroline Malsawmtluangi
Sourced by the Telegraph
---
Aizawl
|
Published 12.02.20, 07:04 PM
|
---
Caroline Malsawmtluangi, an 11-year-old from Aizawl, who got the national bravery award for saving a minor girl from being abducted, shared half of the cash award received with the rescued minor.
She was among 22 children who were honoured with Indian Council for Child Welfare (ICCW) National Bravery Awards on Republic Day.
Recently, Caroline visited the minor girl at Thualthu village in southern Mizoram's Lunglei district on February 4 and shared half of the Rs 20,000 that she received for her act of bravery.
She also presented her with a silver necklace and clothes, which she bought from Delhi.
"I don't know when and how I developed a love for the girl. My instinct told me to share my reward with her. Now I am very happy,"she told The Telegraph.
She was accorded a rousing welcome by the villagers when she reached the village and hugged the child.
Caroline's mother Lalsangzeli told this correspondent that her daughter developed a love for the poor girl when she was told about the living conditions of her family.
"Ever since she (Caroline) heard of the economic status of the girl from local leaders of Thualthu village, she wanted to provide monetary assistance. We allowed her to do so and went to the girl's village to hand over the money," she added.
The class IV student girl also shared her cash reward, which she received from a group, with an elderly woman who was present at the time she received the award recently.
Being brought up in an underprivileged family, Caroline has always a heart for the poor and needy, Lalsangzeli said.
In June last year, Caroline became an Internet sensation after rescuing a seven-year-old girl, who was allegedly being kidnapped for trafficking by a woman.
Caroline was playing volleyball with her friends near her house at Zuangtui locality when she spotted a young woman, accompanied by a child, both of whom were new to the neighbourhood, on June 10.
She did not pay heed initially as the presence of strangers is a common feature in the area, which is under the jurisdiction of Aizawl Municipal Corporation (AMC).
The next day, two policemen visited the area looking for a girl who had gone missing from a village in Lunglei district.
Caroline was showed photograph of the missing girl.
When she saw the girl with the woman the next day, Caroline tricked the abductors, immediately picked up the girl, carried her on her back and ran towards her home as fast as she could.
Caroline reunited the minor with her family.
The accused, identified as Zonunsangi Fanai, 31, was arrested and later sent to jail.