Sonowal claims citizenship bill will give local people more power
Centre working on giving scheduled tribe status to six communities, Assam CM says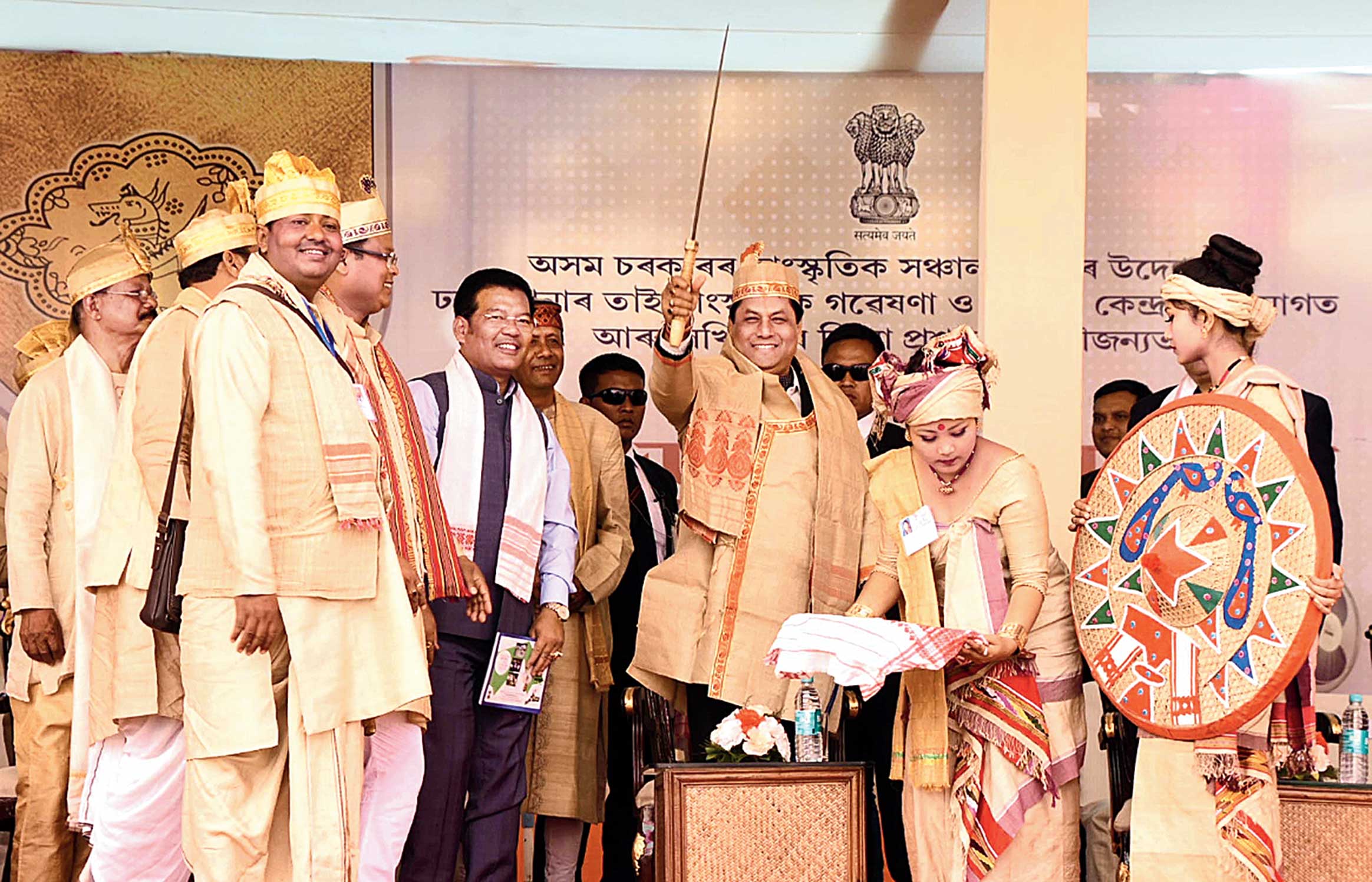 ---
Dhemaji
|
Published 31.01.19, 06:43 PM
|
---
Assam chief minister Sarbananda Sonowal on Thursday said the indigenous people of Assam should not doubt his sincerity in working for jati, mati, bheti (community, land, hearth) and stressed that the Citizenship (Amendment) Bill, 2019 would give more power to the indigenous people.
"I have discussed the issue with Prime Minister Narendra Modiji. He assured me that the indigenous people would be fully safeguarded and was therefore working on according Scheduled Tribe status to six communities. Modiji said the previous government had a slogan 'Look Northeast', but the present government has chosen the Northeast as an engine for development of the nation," Sonowal said at the state-sponsored Me-Dam-Me-Phi festival at Dhakuakhana in Lakhimpur district of Upper Assam.
He further said the Act Northeast policy of the central government was paving the way for development of the state.
"We want peace for development. Only through peace is society's development possible. The foundation of a disciplined and strong society rests on its inherent ethos, rituals and art and culture. Chaulung Siu Ka Pha set the tone for a harmonious Assam by unifying the ethos and values of different communities living during his time. He faced many challenges in his pursuit of a greater Assam, but adversities could never defeat him.
"Therefore, keeping his ideology alive will be the best tribute that we can offer to the great founder of Ahom dynasty," he said.
He expressed his gratitude to the people of Lakhimpur parliamentary constituency for giving him chance to serve as MP. "I am working for jati, mati and bheti. People should not doubt the work of the government.
"Safety of indigenous culture, language, and geography is our motto. I have apprised the Prime Minister on the doubts of the people of Assam. It is better to avail the chance, or else people will face problem. Peoples' co-operation is necessary to achieve the goal. North bank is on the path of development in all aspects," he said.
Zubeen threatened: A BJP worker and close aide of minister of state for health Piyush Hazarika has allegedly threatened singer Zubeen Garg for his stand against the bill.
Jainal Ali posted a video on social media using unsavoury words to threaten Zubeen. He calls the singer a "daily wage labourer" and adds: "Zubeen should stick to singing rather than commenting on politics."
The video went viral on Wednesday.
Ali also criticises Zubeen for his new song, Politics nokoriba bandhu (Won't do politics, my friend), and tells him: "Does Zubeen want to become the CM? I have no doubt that he cannot win a ward commissioner's election."
Protest: Various organisations under the banner of People of Dima Hasao will stage a peaceful protest against the bill at the taxi stand in Haflong on Friday from 10am to 4pm.
Additional reporting by Manoj Kumar Ojha in Doomdooma