Assam charts Clause 6 route
The All Assam Students' Union had on Tuesday made public the home ministry-constituted committee report because the Centre was 'sitting on it'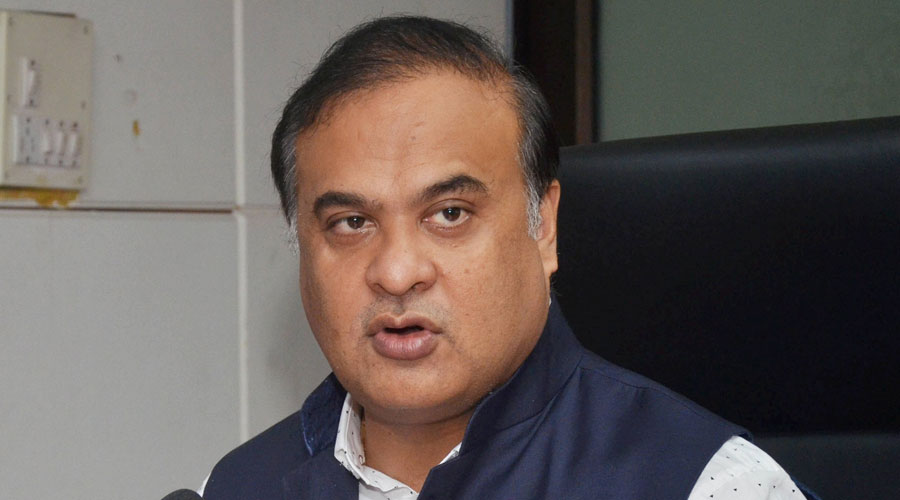 Himanta Biswa Sarma
File picture
---
Guwahati
|
Published 13.08.20, 04:09 AM
|
---
The Assam government on Wednesday said the Centre could act on the report of the home ministry-constituted committee on implementation of Clause 6 of the Assam Accord only after it has been discussed, debated and ratified by the state Assembly.
"It is the responsibility of the Assam Assembly to define who is an Assamese. Twelve persons (referring to members of the Clause 6 committee) cannot take a call. It has made its recommendations but the final call will be that of the Assembly. After the recommendations have been discussed, debated and ratified by the Assembly, the Centre will act on its implementation. The Centre cannot act on its own," cabinet minister and government spokesperson Himanta Biswa Sarma said.
The All Assam Students' Union, a signatory to the Assam Accord, had on Tuesday made public the Clause 6 committee report because the Centre was "sitting on it".
Clause 6 provides for constitutional, legislative and administrative safeguards "to protect, preserve and promote the cultural, social, linguistic identity and heritage of the Assamese people."
The committee had defined an Assamese as anyone who was living in the state from before January 1, 1951.
Taking a dig at the "political" AASU, Sarma said a mechanism has to be devised to identify who were residing in the state before 1951. "Will we need to prepare a new register of 1951 population? What will happen to people who don't have papers but have been there from before 1951?" he said.
AASU president Dipanka Nath said finding people from 1951 would not be a problem because the government has already digitised the 1951 National Register of Citizens.
Sarma said it would be better to leave the decisions to the next state Assembly members because "we are at the fag end of our tenure". "We need to tread cautiously. The Clause 6 committee has given us two years' time for the implementation of the recommendations. The committee has also said some of the recommendations are complex and need to be examined by a three-member committee. But I want to assure everyone that the government is committed to implementing Clause 6 recommendations," Sarma said.
Election to the 126-member Assembly is likely in 2021 April-May. The next Assembly session is on August 31.
The day also saw two senior Congress leaders — former chief minister Tarun Gogoi and CLP leader Debabrata Saikia — hitting out at the BJP-led governments for not being sincere in implementing the Clause 6 committee report. Gogoi said the member-secretary of the committee, Satyendra Garg, a senior official of the Union home ministry, had not signed the report. "How can they implement Clause 6 without withdrawing the Citizenship Amendment Act? These are contradictory. It is another jumla of the BJP," Gogoi said.
Saikia said his observation last year that the BJP was "never sincere" about implementing Clause 6 has come true with AASU making public the committee's report.