Angling time as meat's fishy!
Local fish catch rises as virus fears grow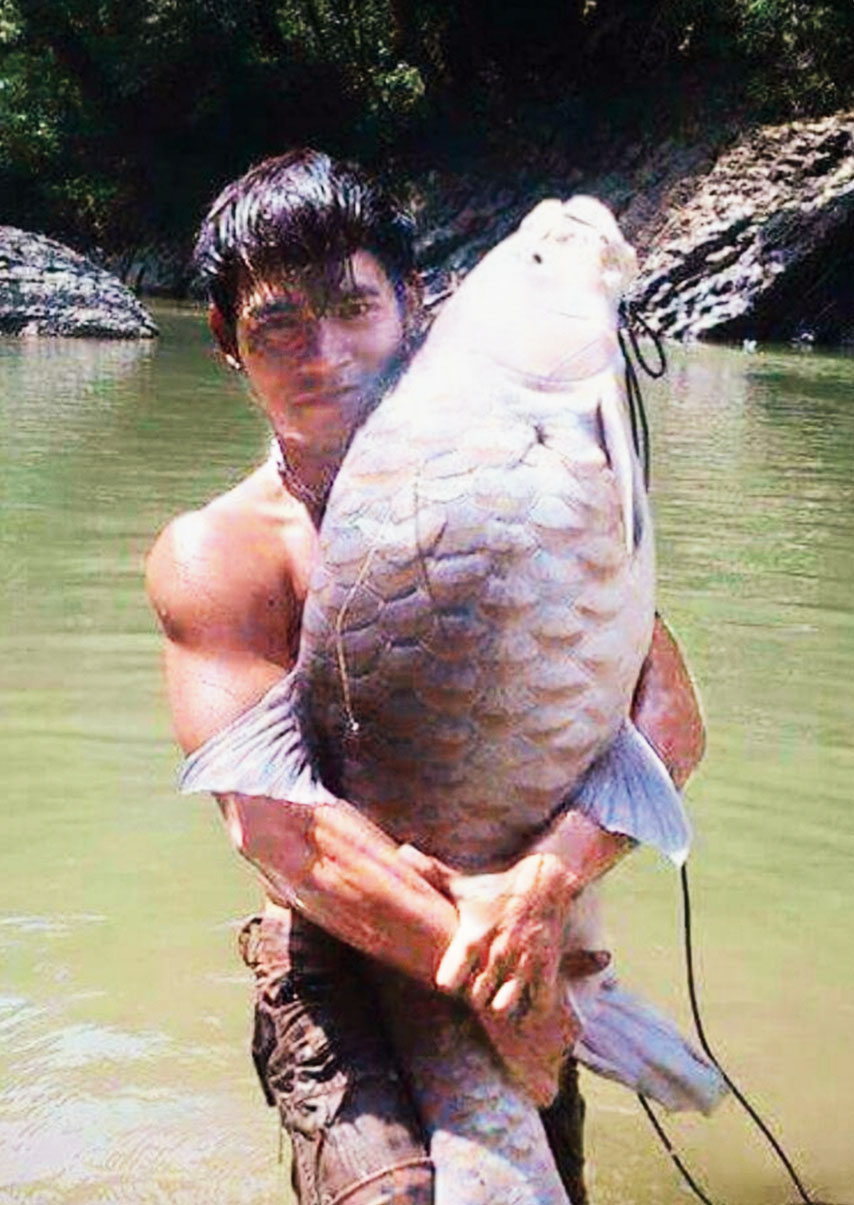 ---
---
Panicking over coronavirus? Let's take fishing tackles and down your worries by catching a huge number of fresh bhakuwa, kawoi, shital, ilish, rou, kuchia and mangur maas.
Fishing has emerged as the new pastime in the region as the sale of poultry and meat products decreased due to the virus scare. "I used to sell broiler in the daily market here. But since last fortnight, there was almost no sale. Mutton and pork business too is down as people fear that meat can transmit the virus. Therefore, I have started selling local fish. It is giving good profits," said Lakheswar Gogoi, a trader, who came to purchase fish at the Sadia ghat of the Brahmaputra.
Local fresh fish is being sold between Rs 200 and Rs 500 per kg at ghats across Assam on Friday.
"Discussions on coronavirus are everywhere. So it is better to sit with fishing hooks under a tree near the river and get a net full of fresh fishes. With Rongali Bihu around the corner, there is a pleasant atmosphere for fishing," said Nityanand Moran, another trader.
"Fish, one of the main flavours in the northeastern cuisine, is cooked in various ways. Steamed hilsa where the fish is marinated with mustard paste, slit green chillies, chopped onions, mustard oil and salt is very popular here. We love light-cooked and tasty tenga fish too," said Bhagya Shree Dutta, a homemaker.
A shopkeeper in Upper Assam said the demand for fishing tackles like hooks, lines, sinkers, floats, rods, reels and baits, among other things, have gone up. Several organisations in Arunachal Pradesh has expressed concern over illegal fishing and urged the government to take necessary steps to prevent it.
"The Northeast is one of the richest and rarest zones for fish in India. Even Kaziranga National Park is home to a wide variety of aquatic lives, including 42 species of freshwater fish such as puffer fish (Tetraodon cutcutia) and the like," said Runjhun Majumdar, an ichthyologist.