Shah to allay hill state fears after Xmas
Amit Shah reiterated the Centre's commitment to protect the people of the Northeast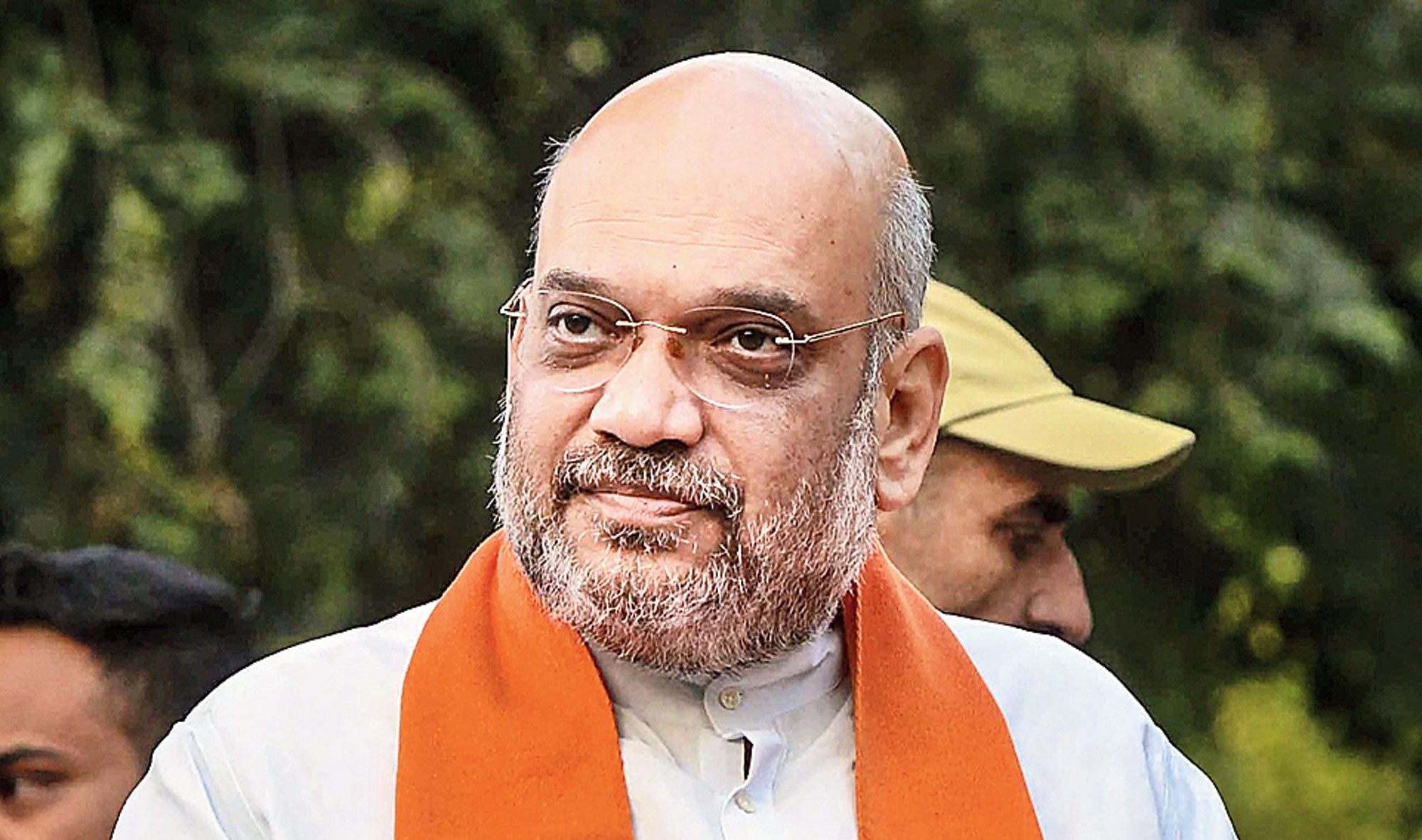 ---
Shillong
|
Published 14.12.19, 08:29 PM
|
---
Union home minister Amit Shah on Saturday assured the people of Meghalaya that their fears regarding the Citizenship (Amendment) Act, 2019 would be allayed after Christmas and reiterated the NDA government's commitment to protect the Northeast.
He said this while addressing an election rally at Giridih in Jharkhand on Saturday and a few hours after meeting a delegation led by chief minister Conrad K. Sangma in New Delhi.
According to a communiqué from the chief minister's office, a delegation of the Meghalaya Democratic Alliance (MDA) met Shah shortly after midnight where he was urged to implement the inner-line permit (ILP) in the state.
The delegation comprised Speaker Metbah Lyngdoh, deputy chief minister Prestone Tynsong, BJP leader and cabinet minister A.L. Hek and others.
Although the Act has exempted the tribal areas of the state, the government wants the provisions of the Bengal Eastern Frontier Regulation, 1873 to be extended to the state, as was done for Manipur.
"The Union home minister was very receptive to all the issues raised by the delegation and has agreed to examine the matter at the earliest," the communiqué said.
Shah reiterated the Centre's commitment to protect the people of the Northeast after the changes made to the Citizenship Act, 1955.
"I want to tell the people of the Northeast that their culture, language, identity, and political rights will be protected by Prime Minister Narendra Modi," he said.
"I told Sangmaji that after Christmas, we will meet again to resolve the issues raised by Meghalaya. There is nothing to fear," Shah added.
The NPP delegation that met Shah on November 30 had signed a joint resolution, along with civil society groups, opposing the amendments to the Act.
However, in the Lok Sabha, its Tura MP, Agatha K. Sangma, had voted in favour of the amendment bill. This had evoked sharp reactions from the people who condemned the NPP, Conrad and Agatha for "betraying" them.
Realising the volatility of the situation, the NPP asked the Centre to totally exempt Meghalaya from the purview of the bill.
Later, going along with the demand of civil society groups, the NPP and the government asked for the ILP to be extended to the state.
Conrad also apprised Shah about the shortage of essential commodities across the state following the volatile law and order situation in neighbouring Assam.
East Khasi Hills deputy commissioner Matsiewdor War Nongbri said on Saturday that loading of petrol and diesel was carried out in Assam, and the stock was expected to reach by Sunday.