11 more Bru families return to Mizoram
67 Bru refugees living in Khakchang relief camp in North Tripura left for Mizoram as their repatriation expired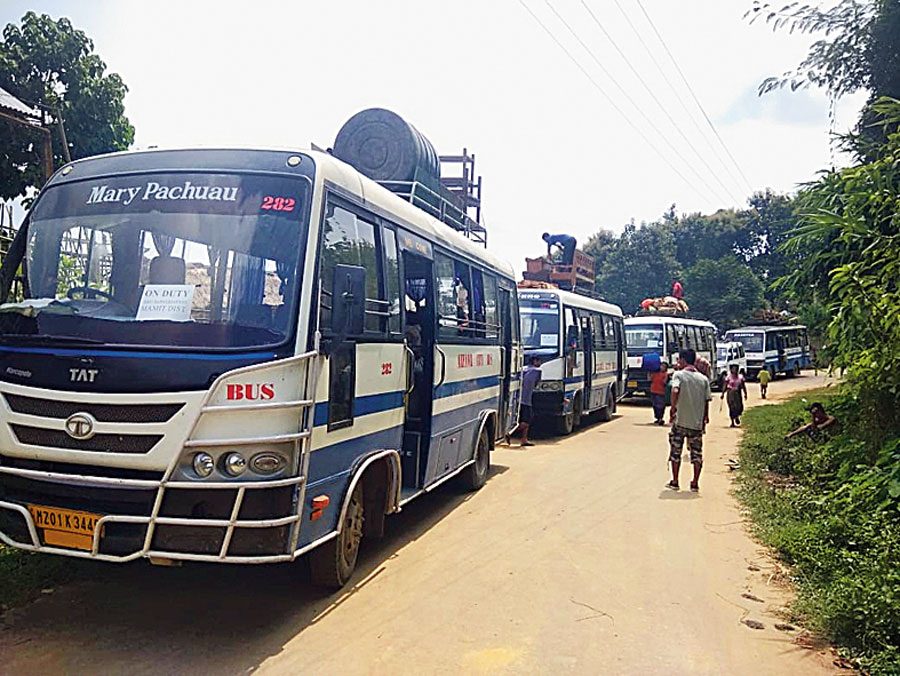 ---
---
Agartala/Aizawl: A day after the deadline for repatriation expired, 67 Bru refugees from 11 families, sheltered in camps in North Tripura district, left for Mizoram on Wednesday, officials said.
The inmates, who were living in Khakchang relief camp in Panisagar sub-division for the past 20 years, returned to Mizoram with proper security in 11 buses.
Panisagar sub-divisional magistrate Lalnemmemi Darlong said, "Four buses were arranged for and also proper security was kept in place for the 11 families to relocate to Mamit district of Mizoram."
Mizoram home department joint secretary Lalbiaksangi said, "Although 17 families were to return to Mizoram according to initial information, only 11 families have returned from the relief camps in Tripura. The refugees would be re-settled in Mamit district."
Of the 11 Bru families, seven families will settle in Sihthiang village, three in Bungthuam village and one Bawrai village, all in Mamit district, an official statement said.
The repatriated families were given Rs 5,000 each as repatriation compensation, the statement added.
Lalbiaksangi said the Mizoram government would cooperate with the Union home ministry in repatriating the willing Bru families though the deadline for repatriation has already expired.
So far, 31 Bru families from Tripura have returned to Mizoram since August despite the Mizoram Bru Displaced Peoples' Coordination Committee (MBDPCC) refusing to budge unless the Centre accepted its seven-points charter of demand.
Initially, three families returned to Mizoram in August followed by 17 families on September 19 and 11 families on Wednesday.
According to Lalbiaksangi, 17 Bru families, repatriated from Hazacherra relief camp on September 19, are currently lodged at a makeshift camp in Tlabung town in Mizoram's Lunglei district bordering Bangladesh.
On the other hand, the Mizoram Bru Displaced Peoples Coordination Committee (MBDPCC) has remained adamant that the Bru families will not return to Mizoram unless the Centre fulfils their charter of demands.
Speaking to The Telegraph MBDPCC president Laldingliana Reang said they have submitted a charter of seven-point demands to the Union home ministry and they are yet to receive a response.
Among others, the Brus have demanded the creation of an area development council (ADC) for the Brus in Mizoram, allocation of five hectares of land to each refugee family, cluster villages with each housing at least 500 families, Rs 4 lakh compensation to each family before repatriation and revision of electoral rolls in relief camps.
Laldingliana said they are willing to return to Mizoram if the Centre fulfills at least some important points of their demands.