wear
How can you buy Kylie Jenner's Diesel fit?
Kylie's matching number is a summer staple
Published 13.06.22, 06:44 AM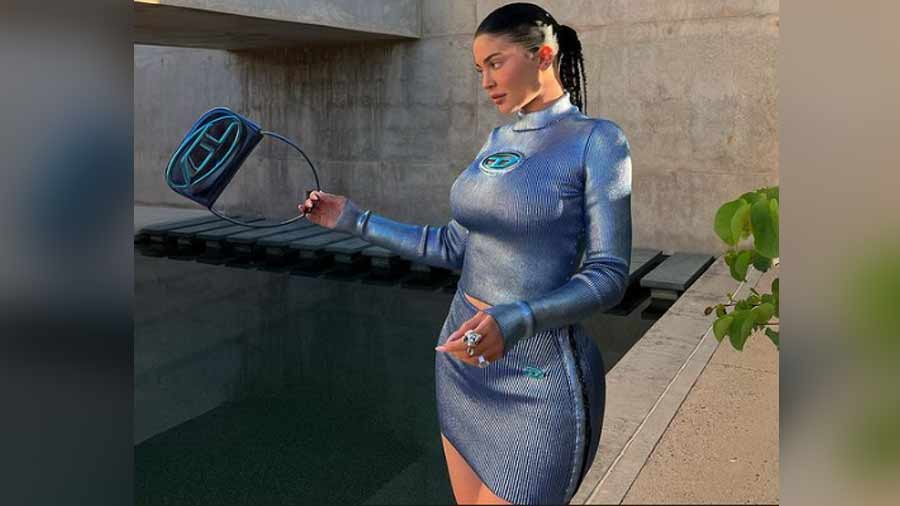 Image courtesy: Instagram/@kyliejenner
Kylie Jenner just sported a matching blue fit from Diesel's ready-to-wear fall/winter 2022 line. The beauty mogul zeroed in on a sharp, fitted long-sleeve turtleneck featuring the Diesel logo and paired it with a matching knitted mini and leather bag. Diesel's new ready-to-wear line focuses on fluid silhouettes and pushes the envelope on summer styling.
Kylie's look is available for pre-ordering on Ajio Luxe (via DMs).