wear
Did someone say cool summer jacket?
Gargee Designers has the perfect fit for you
Published 25.02.23, 06:36 AM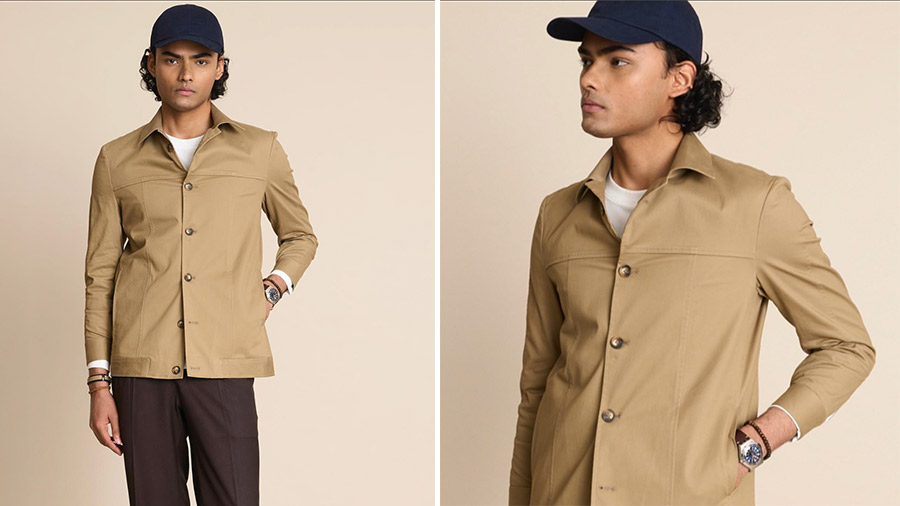 Image courtesy: Instagram
Listen up boys! If you're someone who loves to sport a lightweight jacket even in the summer, but unsure of where to shop one, Gargee Designers by Shyam, Ravi & Rohan Gupta are here to solve your dilemma. This contemporary menswear brand has created the Beige Shacket. This cool jacket is the perfect way to layer your outfits to give your OOTD some texture. The side seam pockets, shirt collars and bottom cuff details make the shacket chic and oh-so-functional. The beige colour is as neutral as it gets, making sure you can wear it with all your outfits effortlessly. Pair it with a T-shirt, cargo pants and sneakers — you've got yourself a cool summer fit!
— Aatreyee Mohanta