wear
These botanical saris are straight out of a painting
The Silk Story's new collection is called A Midsummer Night's Dream. How apt!
Published 07.07.22, 05:43 AM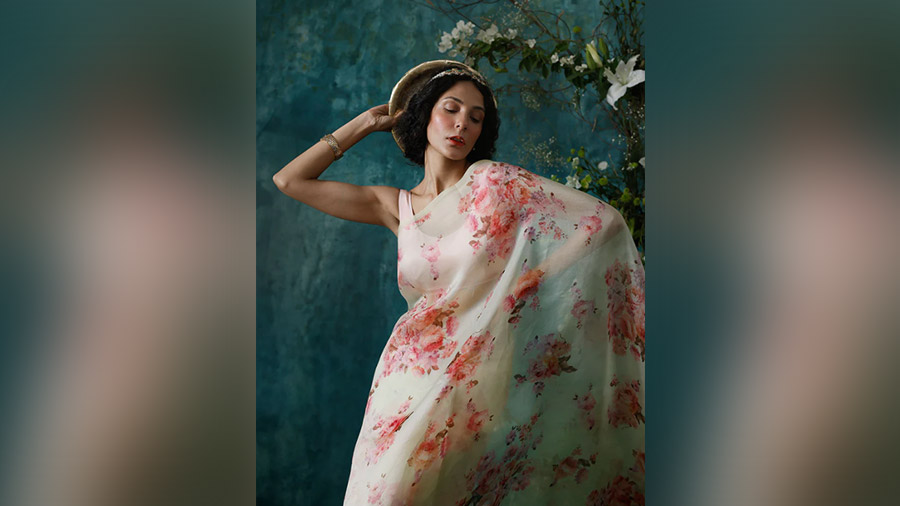 Image courtesy: Instagram
Want to dress like a medieval painting but don't want to let go of the sari? Kolkata label The Silk Story may have something for you. The label's new line of floral saris can help you make an effortless classic statement. The collection is titled A Midsummer Night's Dream and borrows some style cues from old-world dressing while balancing modern elements.
From botanical detailing to floral motifs and semi-sheer pastel bases, the dreamy drapes are perfect for the summer. You'll also spot some chiffons with watercolour florals, hand-embroidered organza saris and polka dots!