wear
This paan-hued Banarasi is a stunner!
Paan lovers, you need to see this!
Published 01.07.22, 05:43 AM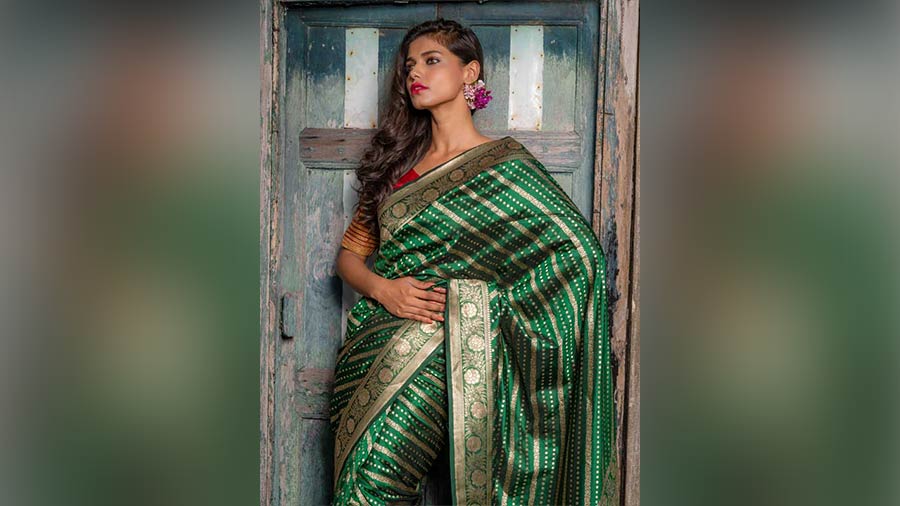 Image courtesy: Instagram
If you're all for jewel-toned Banarasis, explore Kolkata designer Mitan Ghosh's line-up that offers a host of maximalist, rich array of colour combinations. The Zoya sari, for instance, is a Katan Benarasi in a vibrant beetle leaf green. The Bengal Benarasi is bejewelled with Rajasthani leheriya designs all over.
Replicating the free-flowing design elements of leheriya on a heavy traditional fabric like Banarasi can be an arduous task, but the sari seamlessly melds the two design languages with a festive finish. Pair this gorgeous Katan silk with some dynamic gold-toned studs or a statement choker.