wear
Golgappa, Panipuri Ya Phuchka Saree from Suta
Is it a saree? Is it a snack? It's a phuchka saree!
Published 12.01.22, 10:42 AM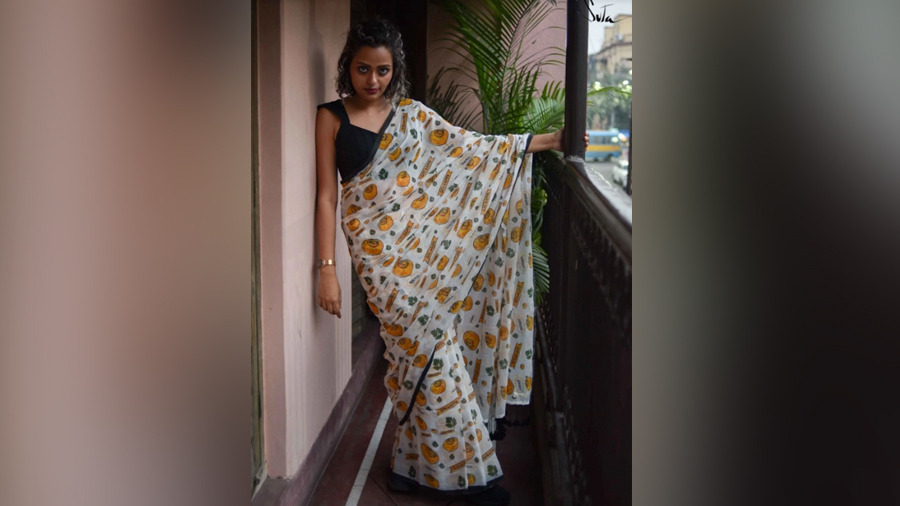 Suta's Cheat Day collection depicts widely loved comfort foods on mul cotton sarees and it's quite irresistible. The screen-printed sarees feature images of macarons, donuts, Beeda paans and fry buckets. And of course, it also features the king of all comfort food - phuchka or panipuri.

The Golgappa, Panipuri Ya Phuchka Saree features prints of the classic potato-filled phuchka in yellow and pops of coriander green. The black tassels at the edge of the pallu add a fun dramatic element while the soft fabric makes the saree a great everyday pick. Pair this saree with the stylised blouses from the same collection and throw in some fun, quirky boho jewellery. If you love collecting quirky sarees, don't miss out on this collection.
- Aatreyee Mohanta