wear
Dress like the Dragon Queen from 'GoT' this Halloween
With Halloween right around the corner, get cracking on your costume
Published 27.10.21, 07:36 AM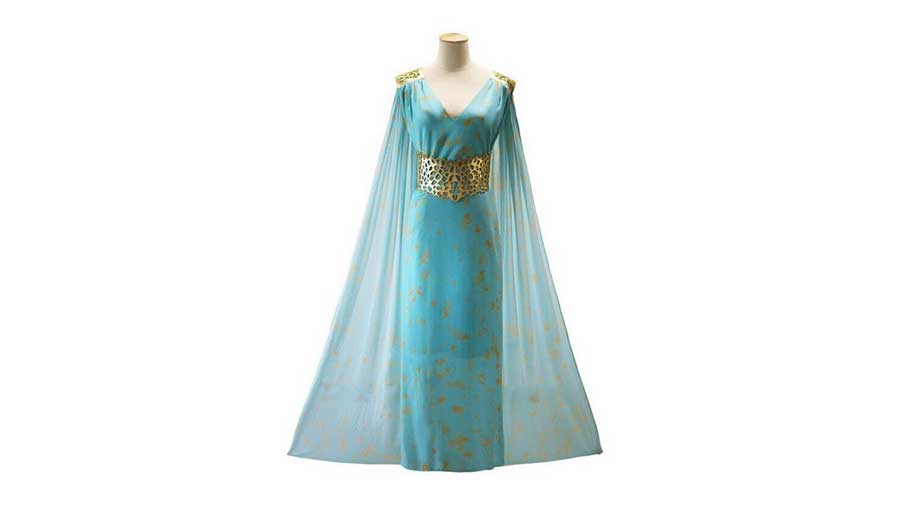 Image courtesy: wish.com
Emilia Clarke's Daenerys of House Targaryen, from the fantasy drama Game of Thrones, sported a wardrobe that left us mesmerised throughout the series' eight outings. Flowing gowns with seductive belly cutouts, woven crop tops, and intricate braids with her platinum blonde hair were her go-to picks, which resulted in a number of striking looks.
This satin blue maxi dress from Wish is a replica of the gown Daenerys wore at the welcome ceremony in Qarth in the second season. Its two-toned fabric and smattering of gold embellishments are identical to Khaleesi's Qartheen gown, making it the perfect cosplay costume to don. Finish the look with a thin braid and a beaded belly chain (wear it vertically from the belt, like The Mother of Dragons) and you're set for Halloween 2021.
Wish makes a range of instantly recognisable Halloween costumes; you can also channel the spirit of Tokyo from Money Heist or flit about like Disney princesses Ariel and Moana. Pssst: They have costumes for your pet too!
— Lygeia Gomes