wear
A closer look at Sabyasachi's new line for Bergdorf Goodman
There's turquoise and diamonds aplenty!
Published 02.09.22, 06:05 AM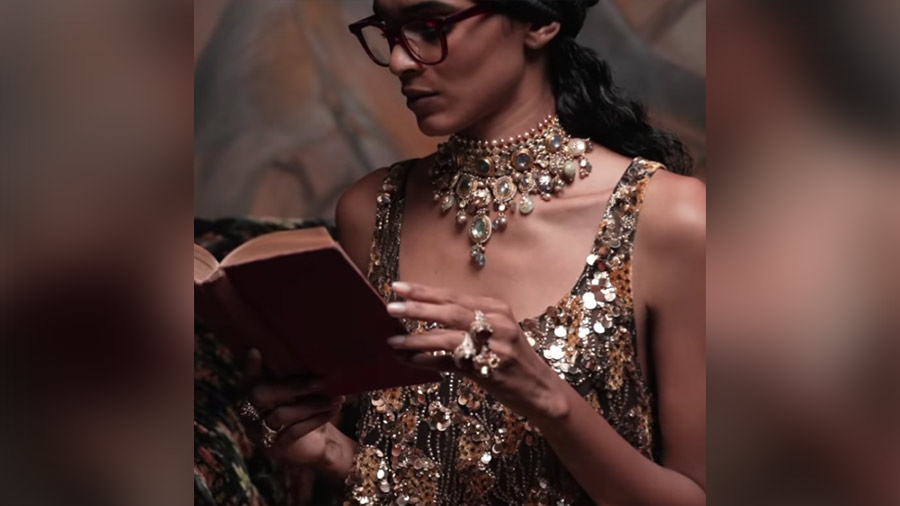 Image courtesy: Instagram
Sabyasachi's third collaboration with the iconic American luxury department store chain Bergdorf Goodman is titled the Bengal Byzantine Broadway Collection. The high jewellery line lines up old-world Byzantine elements with the drama of Broadway, designed with the help of traditional Bengali craftsmanship. Besides statement pieces made with turquoise, diamonds and multi-coloured gemstones, there are standout pieces like The Deconstructed Maharani Necklace, which reinterprets the fabled jadau necklaces of India with modern design and precision. It features a threaded rope clasp or 'sarafa' that has been transformed into a broad sash in Sabyasachi's iconic printed velvets, alongside precious and unusual stones.
"I love working with an almost hedonistic mix of gemstones. I like breaking the hierarchy of precious stones, by mixing diamonds, emeralds, tourmalines and sapphires with dalmatians, garnets, coral and turquoise. It's my many years as a colourist that guide my eye. You need to be an artist to make jewellery that can stand the test of time," the designer shared.