watch
Sunday Classics: Revisit the magic of 'Top Gun' before the sequel premieres this week
Tom Cruise is back as Captain Pete 'Maverick' Mitchell
Published 22.05.22, 12:05 AM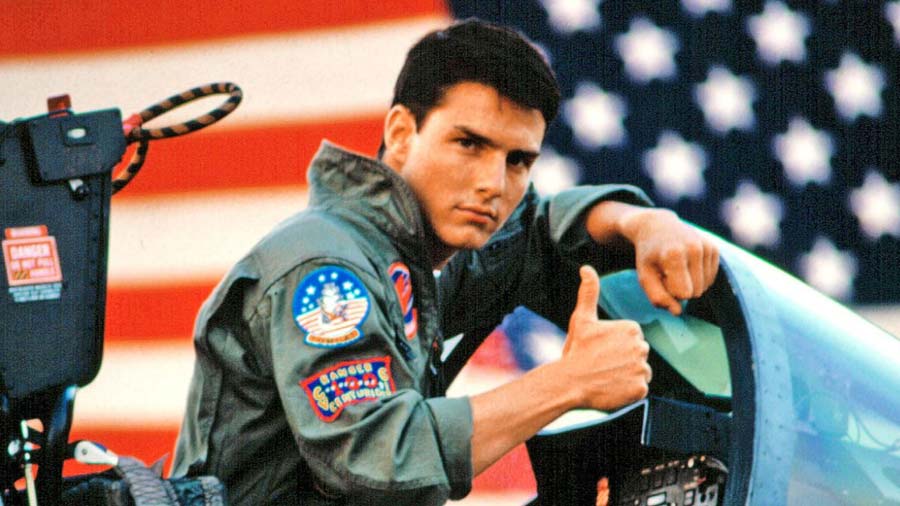 Image courtesy: Twitter
The much-anticipated Top Gun sequel drops in theatres this week and will see Tom Cruise making a comeback as Maverick, a test pilot who still feels the 'need for speed,' having dodged desk jobs and advancements over the years. The sequel will Pete training a group of elite pilots who are preparing for a mission against a hostile nation. Besides Cruise, the film stars Jon Hamm, Ed Harris, Lewis Pullman, Miles Teller, Jennifer Connelly and Glen Powell.
Top Gun came out nearly four decades ago and became one of the highest grossing films in the history of Hollywood. "Part of making this film is I wanted to really be able to shoot it practical, working with the Navy. I mean, incredible pilots—the greatest fighter pilots in the world. We had to figure out how we were going to get the cameras in there. We hired incredible actors—great cast, brilliant—but they also had to be able to fly in the airplane," Cruise said recently.
So, this Sunday make grab some popcorn and slide into the Danger Zone with Maverick and Co!