visit
Have you experienced this live teppanyaki counter?
31st floor, Plot No. Cbd/2 Action Area - Ii, New Town, Rajarhat, Kolkata - 700156
Published 03.07.22, 12:38 AM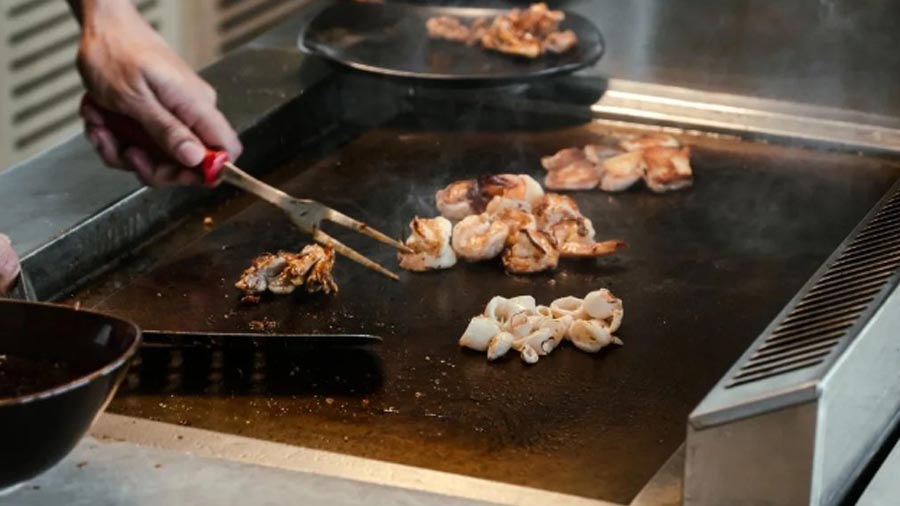 Image courtesy: Instagram
Skip the Asian take-out and go for some authentic teppanyaki this weekend. The Westin Kolkata's Pan Asian diner Nori offers a sushi bar and a live teppanyaki counter where you can experience open, flat-top cooking and see your food being cooked in front of you.
Teppanyaki is a Japanese cooking technique which uses an iron griddle or a flat-top grill and an authentic teppanyaki performance features some skilled maneuvres by the chef in cutting, flipping, stirring and grilling meat and seafood.