visit
Where can you find this gorgeous japchae?
11-10, Sir William Jones Sarani, Middleton Row, Park Street Kolkata 700071
Published 10.07.22, 12:42 AM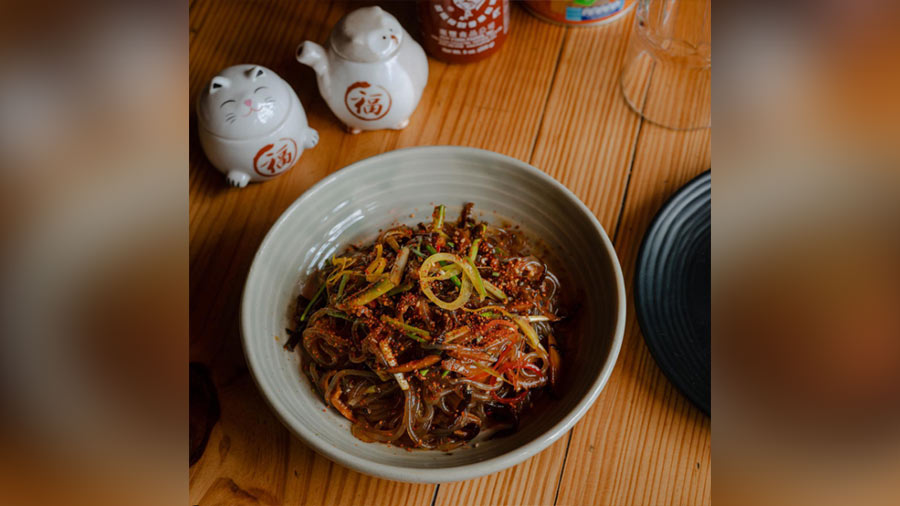 Image courtesy: Instagram
Step out for a round of japchae this Sunday, with your folks. Park Street's Ping's Cafe Orient's authentic japchae is back on their menu after three years, by popular demand. The sweet potato starch noodles are stir-fried with vegetables and meat.
It's savoury and slippery and also balances a hint of sweetness. The umami-rich number also boasts an irresistible sesame flavour, a refreshing garlick-y relish and is topped with fresh chilli, and Togorashi with vinegarette sauce. Pair it with a side of spicy beef salad, made with sliced-cut tenderloin.