visit
Catch Trishita Recs and Varun Agnihotri live
The two artistes are currently on a multi-city tour
Published 22.06.22, 05:40 AM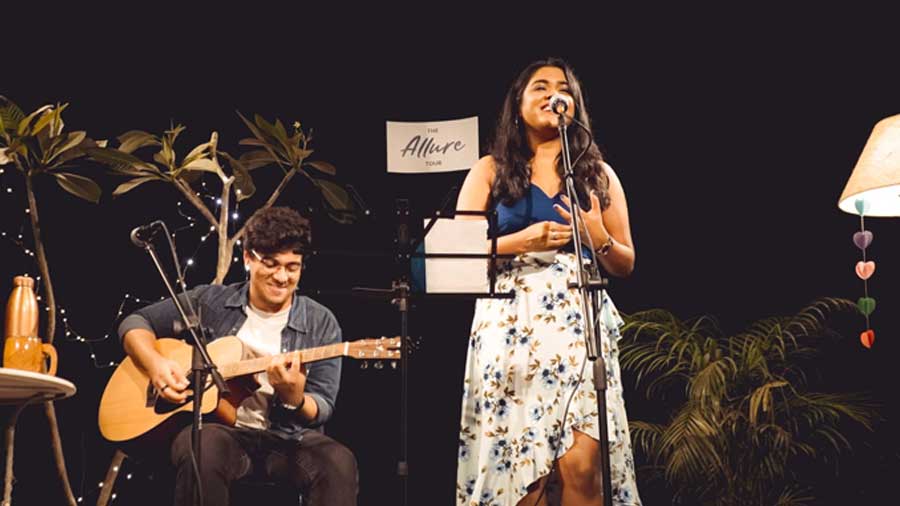 Indie vocalist and playback singer Trishita Recs, along with multi-genre musician Varun Agnihotri, will make a pitstop in Kolkata, as part of their multi-city tour. The duo has been on the road, performing a series of intimate gigs across India as part of their The Allure Tour. Trishita, who divides her time between Kolkata and Mumbai, recently made her playback debut in the Netflix original Yeh Kaali Kaali Ankhein.
Varun is a multi-genre musician and his sounds feature a blend of funk, rock, and R&B. The Berklee graduate moved to LA in 2019 where he began his solo career as a producer and singer. The artiste is currently based in Mumbai.
Catch the duo live on June 25 at Forever Poetry, at 7 pm.