travel
Srijit's Tadoba diaries put us on safari mode!
The director just shared some majestic snaps on Instagram
Published 13.05.22, 07:29 AM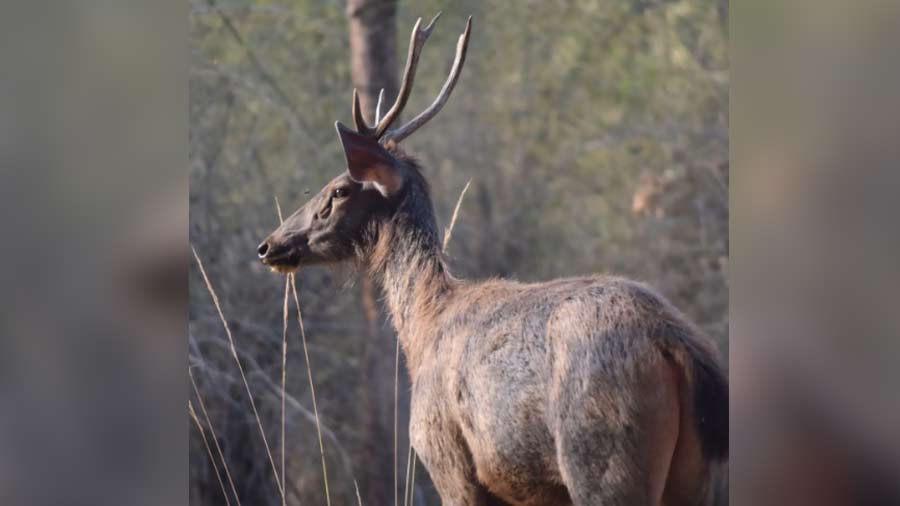 Image courtesy: Instagram
Srijit Mukherji's Tadoba travel diary is giving us major FOMO! The director recently took to Instagram to share some snaps he clicked at the tiger reserve. Tadoba sanctuary is located in the Chandrapur district of Maharashtra and is one of the 47 project tiger reserves existing in India.
"7 safaris. 13 sightings. 100% sighting rate with multiple sightings on days. And apart from the Tiger, the list included Leopard, Sloth Bear, Bison, Sambhar, Chital, Chaushingha, Barking Deer, Nilgai, Langur, Crocodile, Wild Boar, Monitor Lizard, Jungle Cat, Indian Common Hare, Changeable Hawk Eagle, Crested Serpent Eagle, White Eyed Buzzard, Oriental Honey Buzzard, Paradise Fly Catcher, Indian Roller, Drongo, Robin Magpie, Brown Fish Owl, Jungle Owlet, Common Kingfisher, Cattle Egret, Pond Heron, Little Egret, Black Winged Stilt, Black Headed Oriole, Lesser Cormorant, Red-wattled Lapwing, Bark Gecko, Garden Lizard, Indian Common Mongoose and Indian Jackal. Have been to Shimlipal, Kanha, Sundarbans, Ranthambore, Mudumalai and Gorumara in India but Tadoba is something else!!!" Mukherji wrote on Instagram.