social
This photo of Rituparno Ghosh makes the heart so nostalgic!
Thank you Chaiti Ghoshal, for the priceless gem
Published 27.05.23, 08:56 AM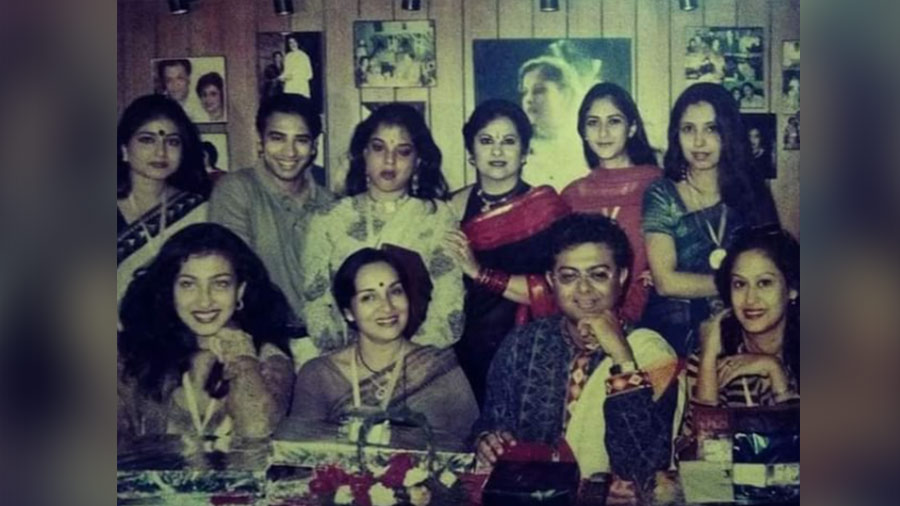 Image courtesy: @chaitighoshal/Instagram
Chaiti Ghoshal took to Instagram sharing an old photo with Rituparno Ghosh. The photograph is priceless to cinephiles and Rituparno Ghosh-fans. In the picture, Ghosh can be seen sitting all-smiles with Rituparna Sengupta, Mamata Shankar, Indrani Halder, Chaiti Ghoshal, Gargee RoyChowdhury, Kheyali Dastidar among popular names.
Hirer Angti, Khela, Unishe April, Dahan, Shubho Mahurat, Memories in March, The Last Lear, Shob Charitra Kalponik, Dosar… Rituparno Ghosh gifted us with cinemas that remain close to the heart till this day. His writings too, like his films, are descriptive, introspective and deep. This weekend, let's watch films by Ghosh and celebrate the artiste par excellence all over again, what do you think?
— Pooja Mitra