shop
The Indian brand that features in the Oscar swag bags!
We need this bottle ASAP!
Published 27.03.22, 12:33 AM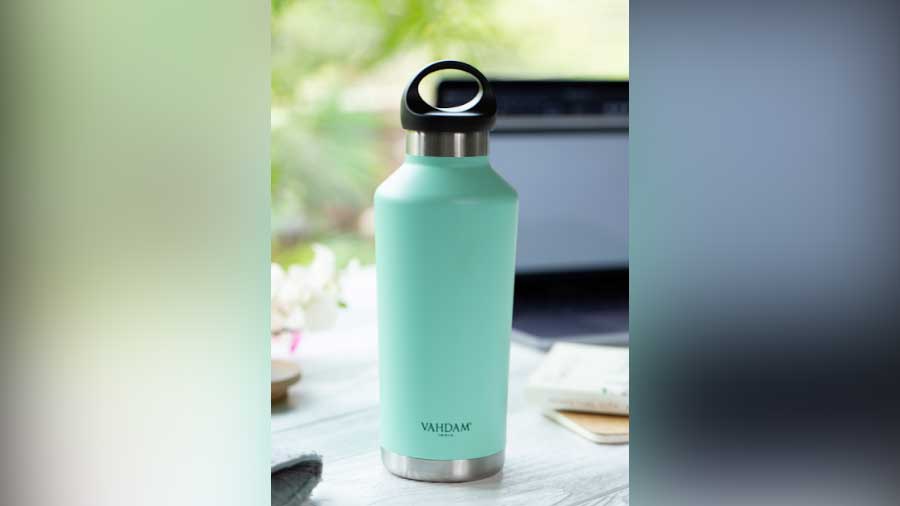 It's no secret that Oscar goodie bags are all kinds of luxe. This year the Academy may have exceeded all expectations because in its Everyone Wins Nominee Gift Bag, which is reportedly worth more than $100,000, the Academy is offering all nominees a plot of land in Scotland!
The goodie bags will also feature a selection of luxury edibles from gold-infused extra virgin olive to Manuka honey, a bottle of Tolani Al Passo 2018 Chianti Classico, crystal-topped bath bombs, body enhancements, a stay at Turin Castle and a lot more. Bala Sarda's Vahdam India has become the first Indian Teas & Superfoods brand to be a part of the coveted 2022 Oscars goodie bag. The swag bag will feature Vahdam's sustainable drinkware, Rover Bottle, which is an everyday on-the-go functional drinkware that keeps beverages hot or cold for hours.
The gift bags will be delivered exclusively to the A-listers who are nominated in the Best Actor, Best Actress, Best Supporting Actor, Best Supporting Actress, and Best Director categories.