shop
Apply Qaadu's moisturising body lotion for a supple skin
Have you tried this brand yet?
Published 22.07.23, 09:08 AM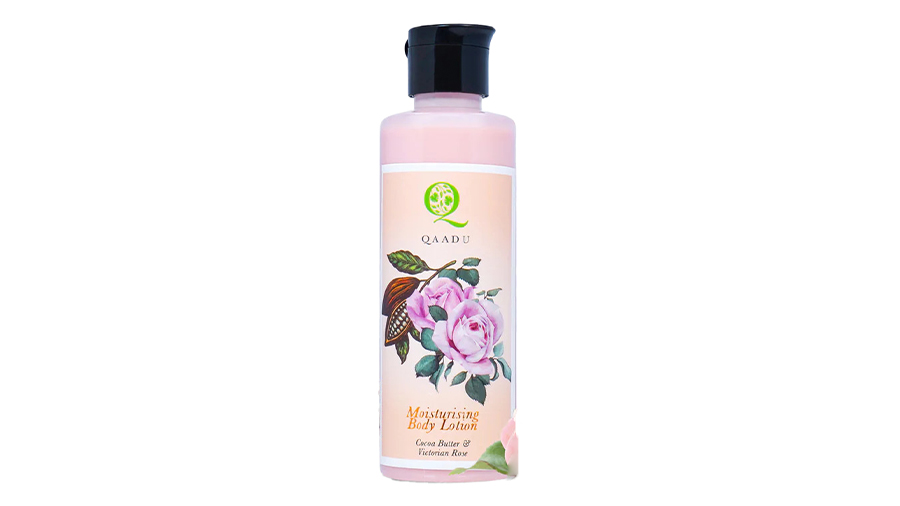 Image courtesy: Qaadu
If your skin has been looking dull and dehydrated lately, it's time to try a moisturising body lotion that troubleshoots accurately. Qaadu Moisturizing Body Lotion nourishes the skin and enhances the moisture level in the skin. It also restores elasticity and gives a radiant outcome. Ingredients like cocoa butter, rice bran oil, and olive oil along with rose oil makes it a product that must be on the radar. Rose oil also adds a toning effect, which is a big plus. Priced at Rs. 557, you can order the product from Qaadu's website.
— Pooja Mitra
Want to get featured in the Try This Today section of My Kolkata? Mail us at trythistoday@tt-mykolkata.com