shop
This Thela Gaadi gift hamper is just perfect for your loved ones this festive season
Want cartoon socks and sweet treats? Sign us up!
Published 28.12.22, 06:52 AM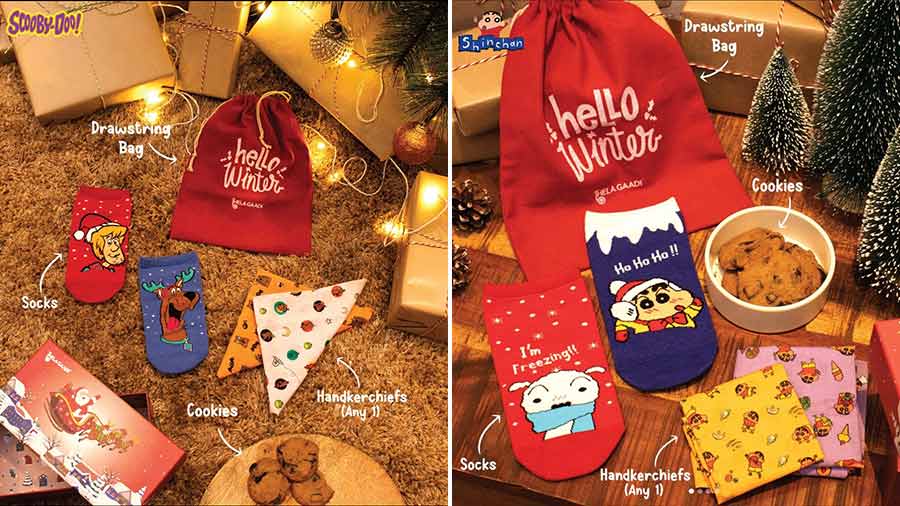 Image courtesy: Instagram
Winters are all about being cosy and fuzzy, so why not gift your loved ones these adorable socks? From Sinchan to Tom & Jerry, these gift boxes are like a sweet walk down memory lane. With two ankle-length socks, handkerchiefs and even cookies, this gift hamper is the perfect gift for your beau or even your cute nieces and nephews. They even have a drawstring bag to store your socks in. Pick from your favourite cartoon characters and you can even throw in an adorable eye mask to sleep in, what's not to love?
— Aatreyee Mohanta