shop
This artist's tote can be your next go-to carrier
It can fit almost anything!
Published 11.07.22, 05:51 AM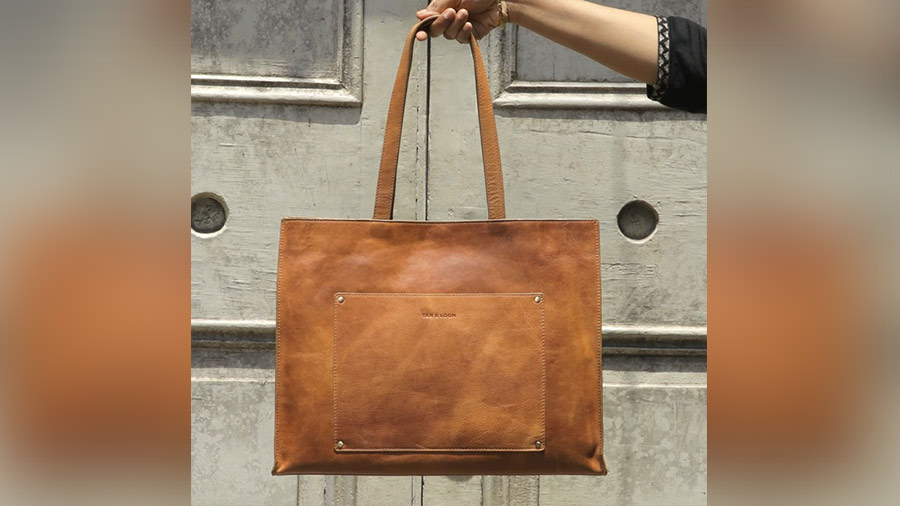 Image courtesy: Instagram
Summer calls for extra-roomy, oversized bags that can hold everything from our chargers and facial wipes to our sunscreen and light summer reads. If you're looking for your next everyday bag, consider this roomy artist's tote by Kolkata label Tan & Loom. The bespoke number has been designed to keep your supplies and office essentials organised and can fit anything, from a A4-sized sketch book to a 14" laptop.
The bag has a separate compartment to store your phone, a key ring holder and two pen holders so you can reach you essentials more conveniently. The tote is made of vegetable leather and comes with a magnet closure and zipper pocket so it can double up as an overnight carrier as well.