shop
Check out these aesthetic patterned trays from Studio Wildflower
Why settle for basic when you have this stunning collection?
Published 28.01.23, 07:44 AM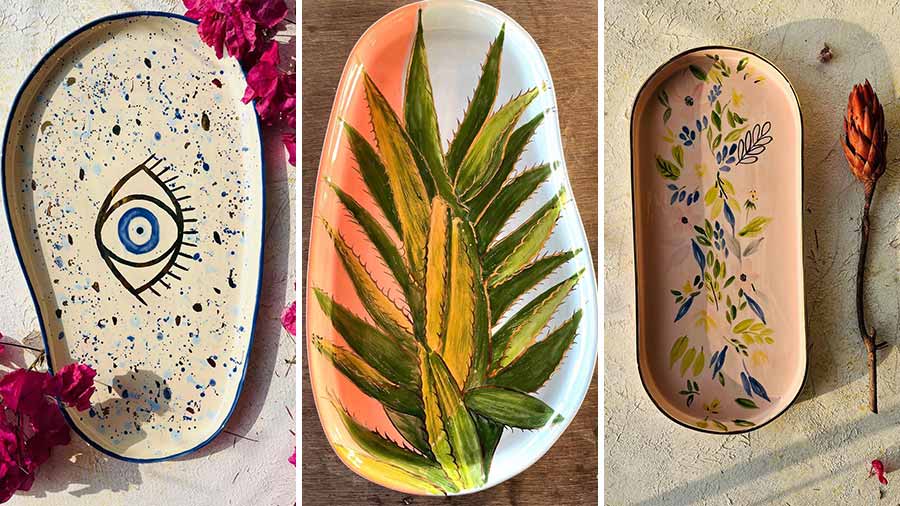 Image courtesy: Instagram
Looking for something that adds a touch of beauty to your home sweet home? Studio Wildflower's tray collection might be it. These beautiful pieces have vibrant patterns and aesthetic hues, and their unique shape gives them a very modern, sleek look. There are clean geometric patterns, pretty florals and even the popular evil eye motif seems to have found its way into the designs. And what's more, with trays as pretty as these, you can display them as centrepieces on your coffee table too. So, are you ready to elevate your home décor game?
— Sohini Dasgupta