shop
These gift boxes from Sienna Store & Cafe pack in thought with the holiday spirit
The boxes come in two formats — Bath & Body and Cha for Two
Published 27.12.22, 06:59 AM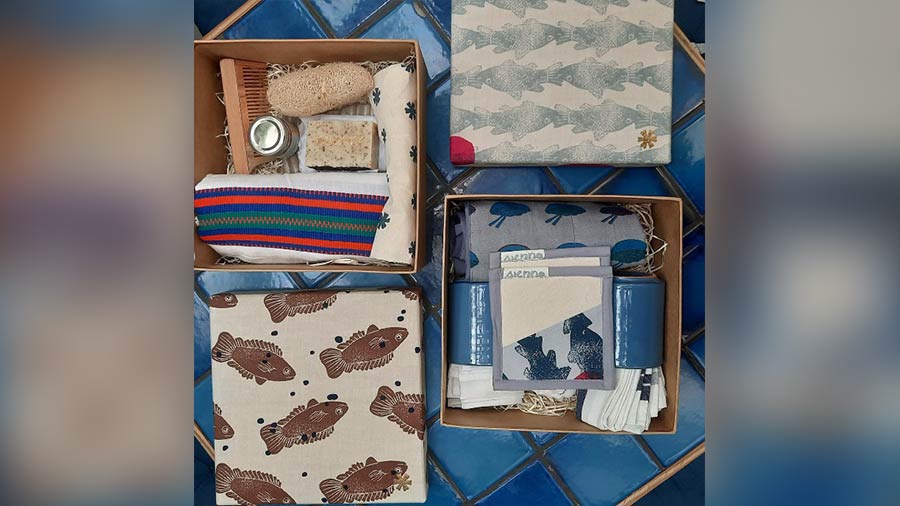 Image courtesy: Instagram
There is always a touch of personalisation in everything that Sienna Store & Cafe does. The Hindustan Park eatery has curated an assortment of gift boxes for the holiday season where every single item is carefully selected to amplify the festive spirit.
The collections comprise a Bath & Body box and a Cha for Two box. While the former comes with a handmade natural soap, a glazed clay soap dish, organic lip balm, a wooden comb, a khadi handloom gamcha, natural loofah and a Sienna tote bag; the latter has handmade ceramic cups, upcycled cloth coasters, Bhetki print napkins, table mats and table runners, and a Ramen bowl printed apron.
You can book a Gift Box by dropping WhatsApp text at 7439646867, or drop by the shop.
— Vedant Karia