shop
Jazz up your festive presents with these gift packaging items
Are you ready to be the best gift-giver this Puja?
Published 27.09.22, 05:21 AM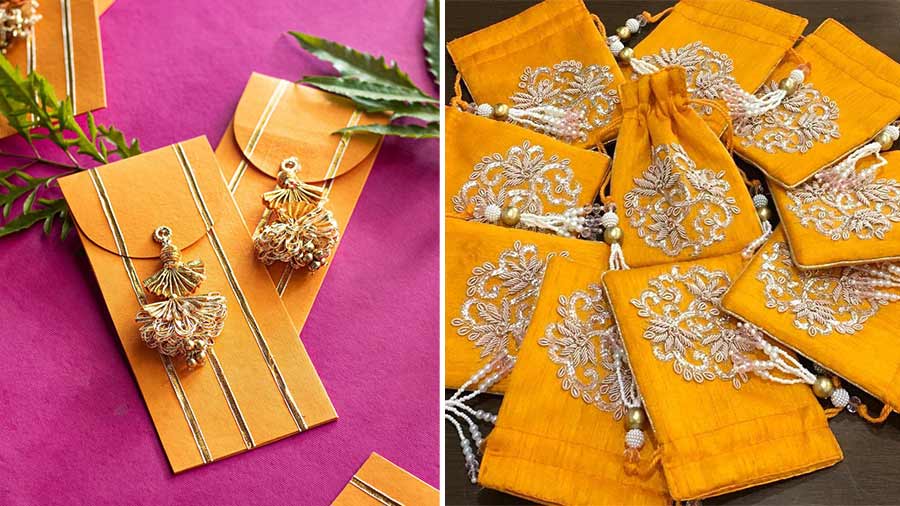 Image courtesy: Karmyog/Instagram
Did you spend hours picking the perfect gifts for your loved ones? Take it a step further and present them in the most beautiful way possible with Karmyog's exquisite range of gift packaging items. From embellished potlis and coin bags to gorgeous envelopes and printed gift boxes, these packaging items are the best way to add that special touch to every gift you have curated with love. The best part about shopping with Karmyog? It is an NGO that helps less-privileged women and children improve their quality of life, and all the proceeds from the sales go towards the cause of children's education. You will not only be putting a smile on the face of your loved ones with the pretty packaging but also making a noble contribution. Isn't it a win-win?
Psst! Karmyog will be a part of the Festive Pop Up '22 organised by The Salt House today (September 27) at 40, Shakespeare Sarani. Head over to the venue anytime between 10am and 8pm to check out Karmyog's packaging items.
— Sohini Dasgupta