shop
Did someone order a classic white-and-red sari for 'Bijoya'?
End the festive season with this 'shabeki' sari
Published 05.10.22, 05:11 AM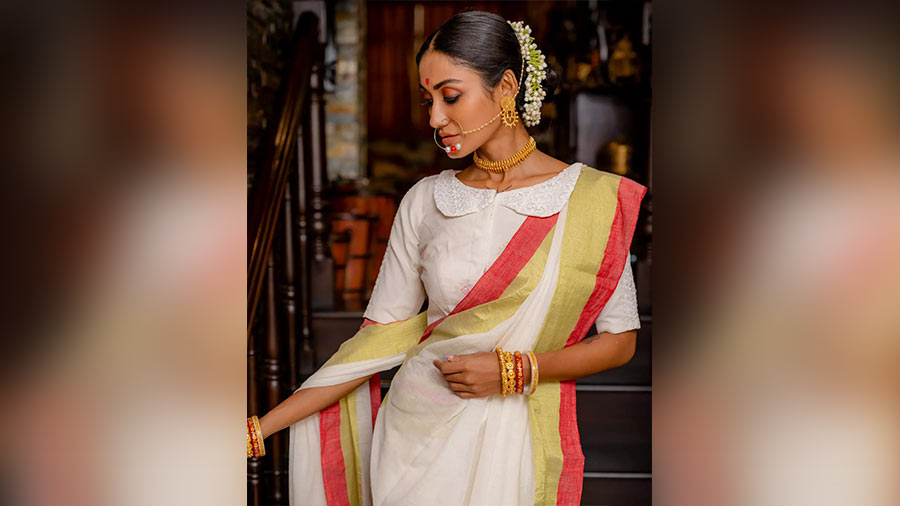 Image courtesy: Instagram
It might be the last day of Durga Puja but the festivities are far from over. Soon, there will be post-Dashami get-togethers and almost every para will have a Bijoya Sammelani. My Haute Couture has the perfect handwoven cotton sari for you to wear to these events. The white sari with a golden and red border is a minimalist beauty. Go full traditional with a big bun wrapped in gajra, gold ornaments and a pretty little red bindi or take it a step further with an aathpoure drape and a puff-sleeved shabeki blouse. Or go the hip fusion route with an experimental drape, maybe a white shirt and chunky belt to pair it with? Isn't this what a goddess looks like?
—Sohini Dasgupta