shop
Did someone ask for sun-protection, skincare and makeup — all in one?
With the goodness of sandalwood, this range is truly worth a try
Published 10.03.23, 06:28 AM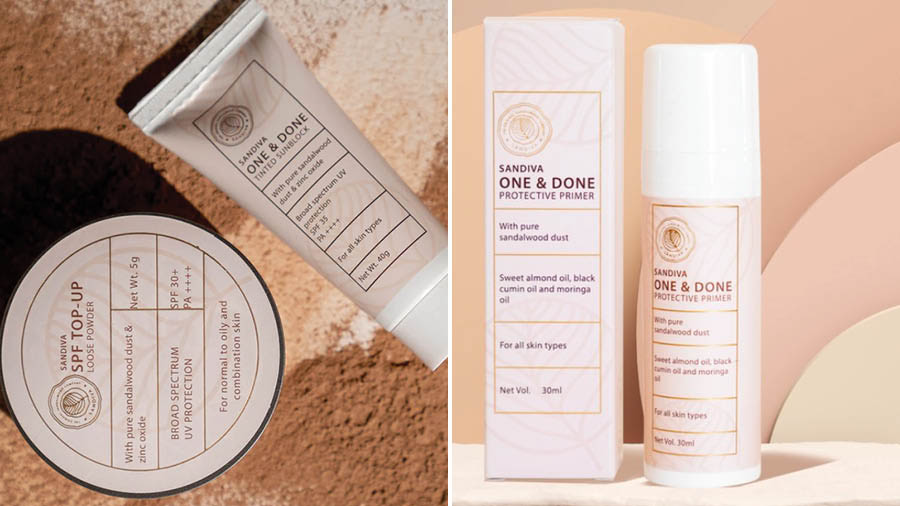 Image courtesy: @sandivaskincare/Instagram
When it comes to skincare, choosing the right products can be quite tricky. The same applies to makeup, but we can all agree that sunscreen must be a part of everyone's everyday routine. Sandiva Skincare has just made your search end! The Sandiva One & Done range brings together the goodness of skincare, makeup and sun-protection all in one! While it seems too good to be true, the products — Tinted Sunblock, Protective Primer and SPF Top-Up Loose Powder — are easy to use and high-performing. Available in four broad shades, the tinted sunscreen gives SPF 35 protection and has a matte finish while the primer does a good job of covering pores, the loose powder is a great product for sunscreen reapplication and is a buildable formula too! The products have the goodness of sandalwood dust and zinc oxide which make them great buys!
— Aatreyee Mohanta