shop
Reversible moon pendants
From casual wear to party wear, flaunt this with anything!
Published 18.10.21, 06:40 AM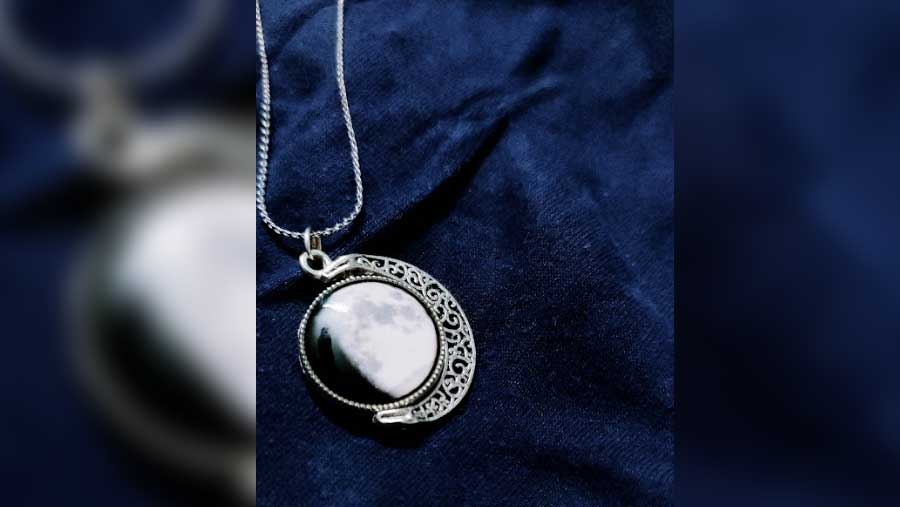 If you like your jewellery that is simple and versatile, you'll love these reversible moon pendants from Rooh and Flowers. Available in silver and bronze frames, the moon inside is available in a range of colours and can be customised according to your preferences. You could settle for a birth moon, some pressed flowers or even a picture of your choice – the options are limitless! Match this elegant necklace with your favourite dress and that is all you'll need to complete a minimalist look.
If you're looking for a set, you can also buy their moon rings and bracelets to go with the neckpiece. Complete the look with a pair of Luna earrings.
Rooh and Flowers is a boutique store that specialises in resin jewellery. Apart from their wide range of accessories, almost all their pieces can be customised based on your tastes. No matter what your style statement is, you can be sure to find something you'll like at this cute instagram store.
To place your orders, drop a DM on their page.
- Upasya Bhowal