shop
Ratnagiri cold brews
Brew in a bottle, anyone?
Published 15.01.22, 07:58 AM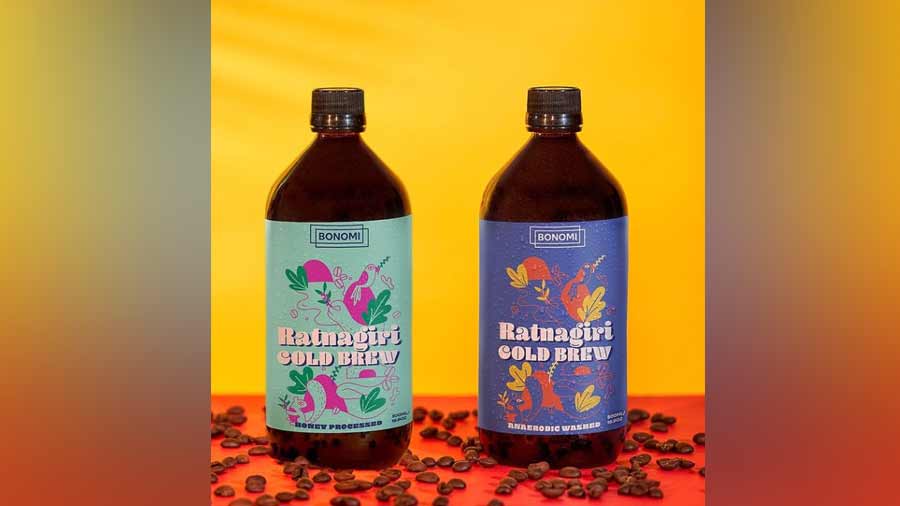 Image courtesy: Instagram
Bonomi's ready-to-drink beverages are artisanal and are brewed in-house. Bottled cold brews are all the rage at the moment since most people can't step out for their regular cuppa joe. Bonomi's Ratnagiri cold brews can be a good way to experience an expertly-made brew at home. Each pack features the floral Honey Processed cold Brew with a black tea finish and the nutty, Anaerobic Washed brew made with black tea, lemon and melon.
The Ratnagiri Honey Processed and the Ratnagiri Anaerobic Washed Cold Brew Coffee have both been crafted with Arabica beans from the Ratnagiri estate in Chikmagalur and have been ground and brewed at BONOMI's in-house coffee brewery in Bangalore. The brews are roasted medium to perfection and brewed for 16 - 24 hours.