shop
Puma X Coca-Cola have created rad sneakers!
Time to add some cool to your sneaker closet!
Published 06.10.22, 06:08 AM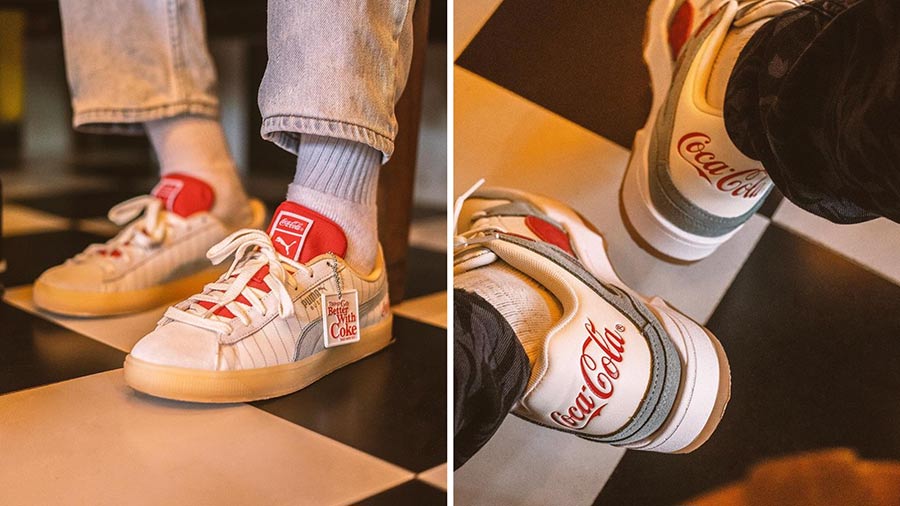 Sneakerheads gather around ASAP! Two iconic brands — Puma and Coca-Cola — have collaborated to create a one-of-a-kind sneakers. With a cool retro vintage vibe, these sneakers will give you a Riverdale-esque throwback, and for good reason. These white sneakers have the iconic Coca-Cola red accents with the brand's logo on the pair. It has a subtle grey highlight running down the side of the shoes, which highlights the bright red even more. These shoes will surely up the cool quotient of every OOTD. With colours like red, white and grey, this is surely a versatile pair of sneakers, not to mention how iconic the collaboration is.
— Aatreyee Mohanta