shop
Mykonos earrings by Astha Jagwani
In a vacation state of mind? Look no further..
Published 02.12.21, 09:36 AM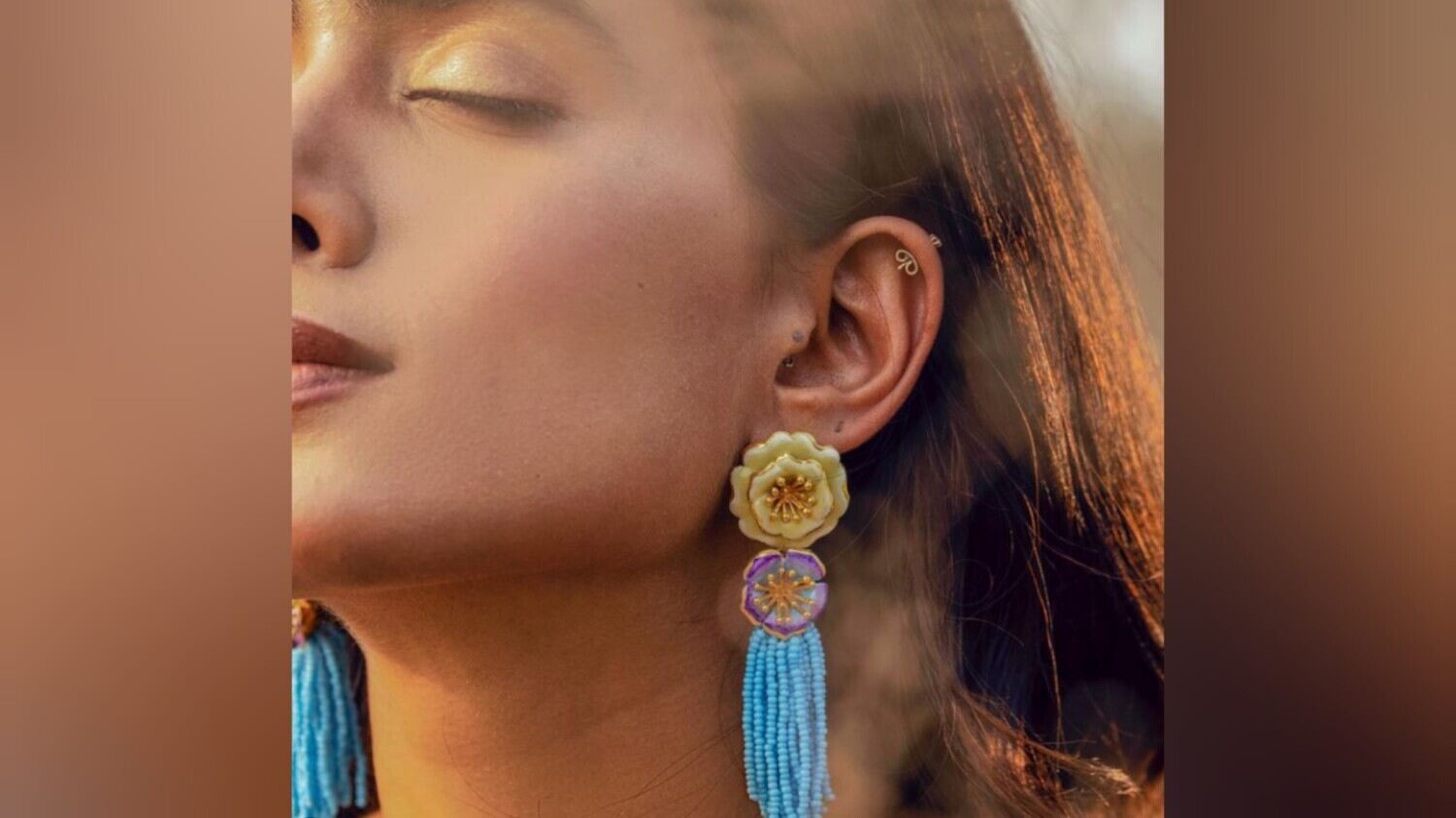 Image courtesy: @jewellerybyasthajagwani/Instagram
Pop-coloured, tropical jewellery is selling big this season as everyone settles into the holiday spirit. Astha Jagwani's Mykonos earrings are fun, artisanal pieces, inspired by the Greek island of Mykonos and feature hand-string turquoise or 'firoza' tassels. They also feature very subtle enamel work that makes the pieces really versatile for after-dark styling. It's an ideal statement piece that pairs best with the cocktail memo or with an LBD.
These earrings are also available with bold gilded flower studs and monochrome tassels that are perfect for ethnic dressing. If you're looking for something more dramatic, consider the Ikebana earrings that are styled like oversized double floral studs with a gold finish and have been hand enamelled by Jaipuri 'meenakars' in pastel hues.
- Ujjainee Roy