shop
Mojito glasses from India Circus
Are you planning that Diwali party?
Published 26.10.21, 07:07 AM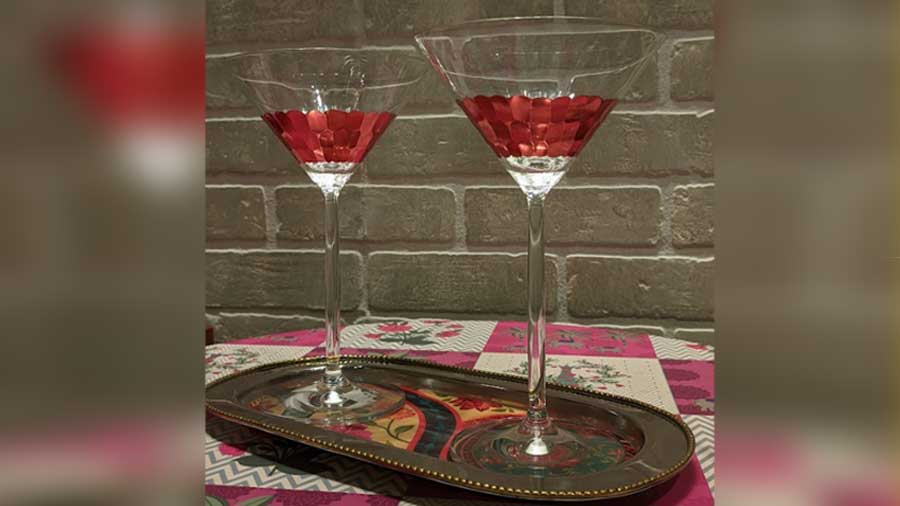 What's nicer than a well-made cocktail? A really cool glass to sip from. The festival of lights is around the corner, which calls for a cosy house party, a warmly lit house and some great partyware. India Circus, on the first floor of Forum Courtyard, offers a selection of sleek, pretty mojito glasses which will liven up the sideboard like a lamp. Peacock-printed trays, floral glasses, and other eye-catching serveware could become the talking point around your buffet table, if you're expecting a motley crew. For a more intimate setting, a weighty copper jug could be the centrepiece. If there are children, the brightly painted bamboo bowls will be mostly safe from damage.
Plan ahead and check out your options at the Elgin Road mall.