shop
Ready to look regal this Puja?
This 'sitahar' is a must-have for your festive jewellery collection
Published 28.09.22, 05:58 AM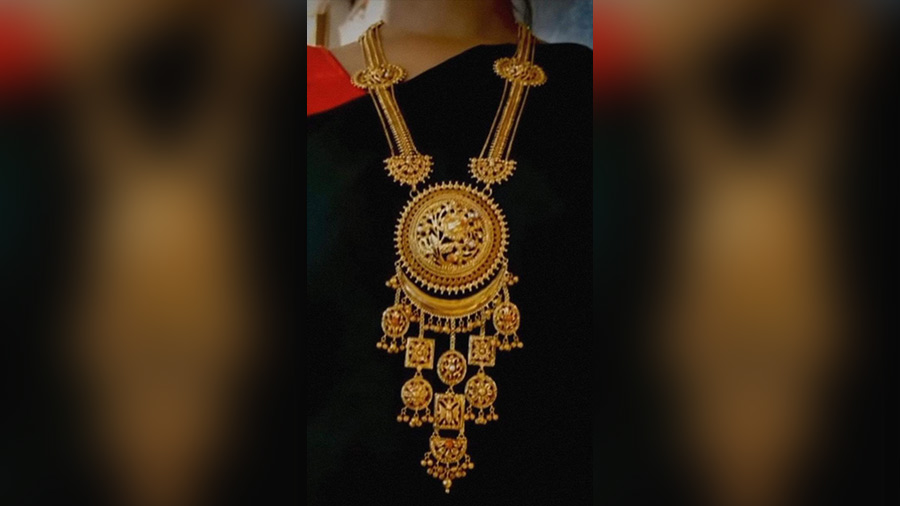 Image courtesy: Instagram
Let's face it, even the most gorgeous drapes look incomplete without a perfect set of accessories. This Puja, don't make the rookie mistake of going all out with your nine-yard beauty, but not paying enough attention to the jewellery. A gold sitahar like this one from Brinda Jewellery can effortlessly elevate your sari look. The exquisite piece has intricate metalwork and chandelier tassels that give it a royal feel. The minimal work on the chain pairs well with the heavily ornate pendant, creating a balanced necklace that goes with any sari. Put your hair in a low bun, add some flowers and choose large pashas to go with the sitahar. Doesn't this make for a perfect Ashtami look?
—Sohini Dasgupta