shop
Explore this one-of-a-kind Madhubani-inspired Kantha
Perfect for the Puja mornings!
Published 04.09.22, 10:42 AM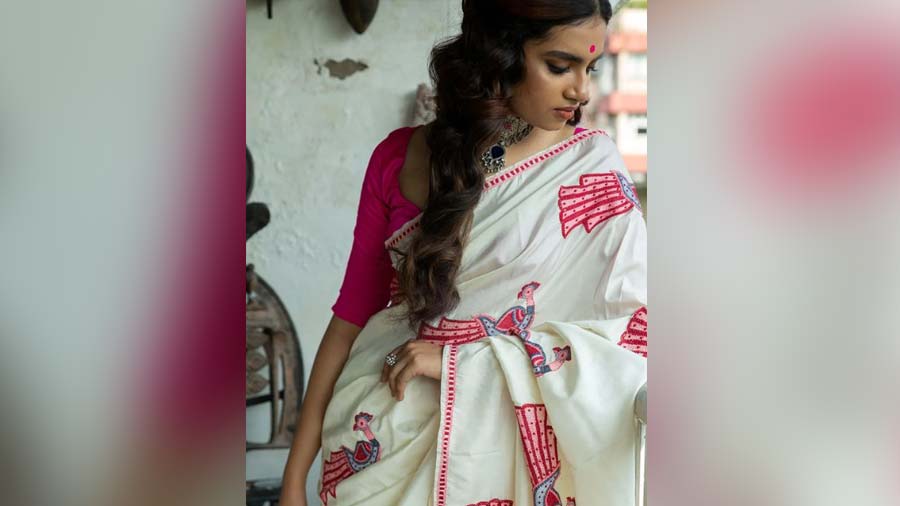 Image courtesy: Instagram
Raiding your mum's closet for traditional festive weaves? Why not consider a statement number that balances modern and retro elements? This Ira sari features a Madhubani-inspired motif by Kantha hand embroidery on handwoven white silk. The dynamic red motifs appear striking against a monochrome base. Not to mention this sari is perfect if you're looking for all-day pieces to wear during the Puja.
Pair it with chunky silver jewellery or even some colourful semi-precious bling