shop
Try these hair tinsels from Lavenderofficial and turn heads at every NYE party
Blue, gold, pink, silver… take your pick!
Published 30.12.22, 06:59 AM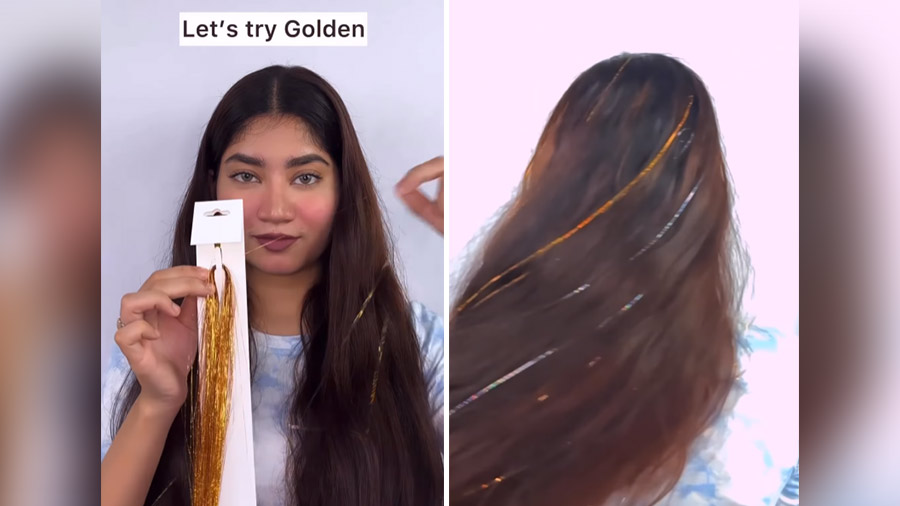 Image courtesy: Lavenderofficial/ Instagram
Planning on your NYE party look? Check out the pretty hair tinsels from Lavenderofficial for just Rs 69. These pretty tinsels are available in colors like gold, silver, pink and blue, which work well with most outfits. These easy-to-use tinsels need to be removed from the bunch pack. Tie a knot in your hair and move it backwards; and you are done. Put on your dazzling dress, apply your best makeup, deck up your hair with the tinsels and you are all set to party the night away.
— Subhadrika Sen