shop
Gemstoned soap bar by The Nature Masons
Your bath space could use some bling!
Published 01.02.22, 07:40 AM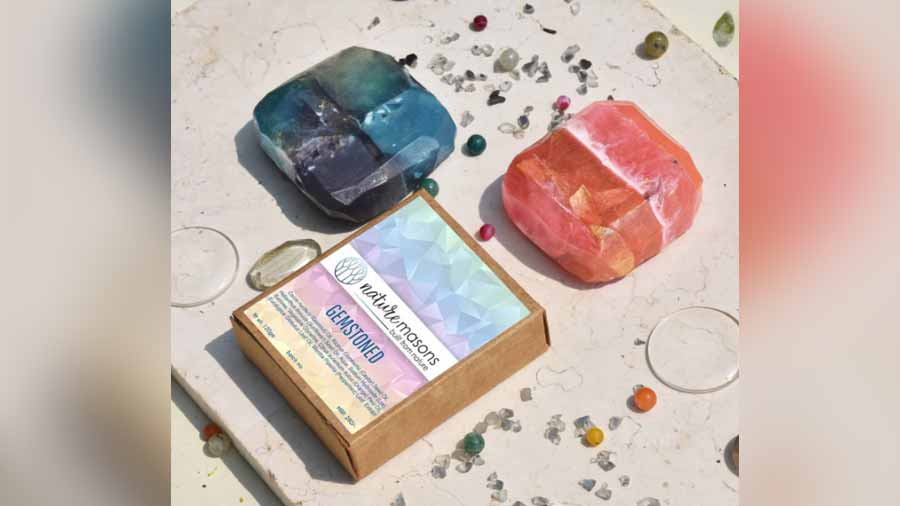 Image courtesy: Instagram
Your self-love ritual can help you cope with quarantine blues! If you enjoy pampering baths, you'll love the small-batch, eco-friendly line of soaps by Jennifer Parras and Mrinalini Deshprabhu's label The Nature Masons. The brand offers organic, cruelty-free, zero waste products in completely recyclable packaging. The Gemstoned soap bar is the chicest thing on their line-up and will spruce up your bathroom.
The glycerine-based soap is hand-cut and features grapefruit, orange, eucalyptus and Ylang Ylang essential oils. Glycerin can repair and moisturise dry skin and can also soothe inflammatory skin conditions and stop premature ageing. Not to mention, they're colourful and make the perfect accents for a neutral-hued bath space. You can also go for a set of Gemstoned bars and the stunning Bejeweled glycerine artisanal soaps.