shop
Say 'I Love You' in 99 languages with this ring!
Grab these quirky statement pieces from Rubi by Ritika
Published 29.09.22, 05:53 AM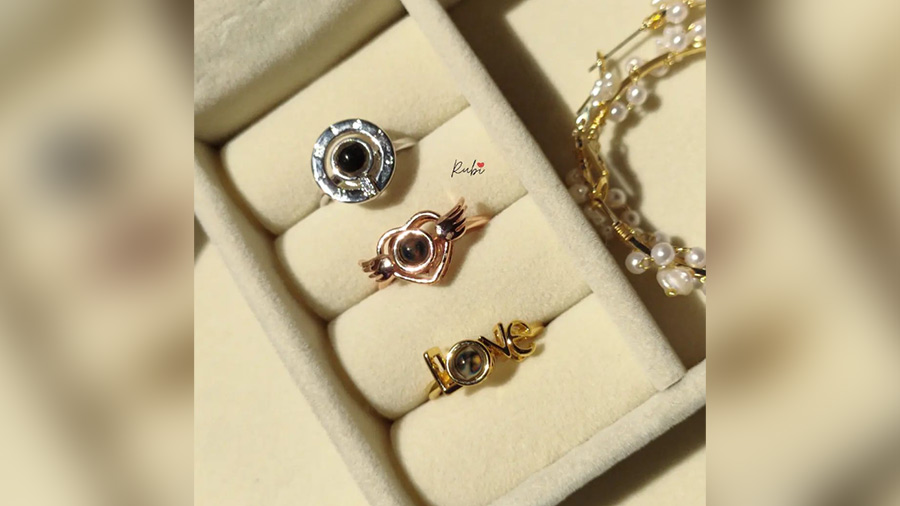 Image courtesy: Rubi by Ritika
Want to share your feelings with a special someone with a cute trinket? Thinking of a birthday or anniversary gift? Grab these 'I Love You' finger rings from Rubi by Ritika. Ritika Sinha has been running her brand since 2017, and her unique collection of rings has won hearts since its launch. This single stone ring truly transforms into something special when you look closely at the stone — it reads 'I Love You' in 99 languages! These anti tarnish rings come in golden, silver and rose gold colours and start at Rs 199.
"I think these go with everything, that is the best part. You can wear it with an ethnic outfit as well as a western one. It's not restricted to a particular kind of fashion,'' says the entrepreneur.
— Subhadrika Sen