shop
Do you need a body serum?
Because skincare and body care need to go hand-in-hand!
Published 17.08.22, 05:39 AM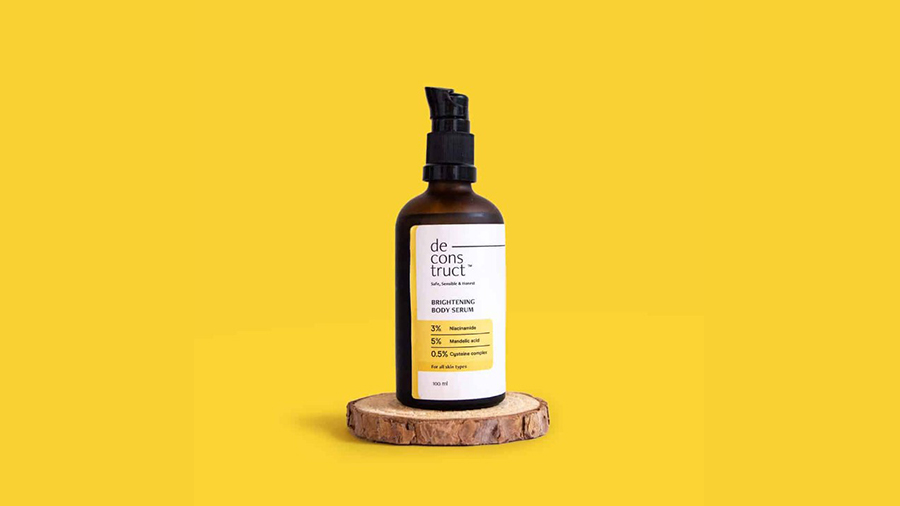 Image courtesy: Instagram
If you're spending multiple hours on your face and neck, shouldn't you shower equal attention on your body? Bengaluru-based label Deconstruct has come up with a gender-neutral body care range consisting of a serum, body cream and body wash. The Brightening Body Serum has been designed to nourish the body with three unique actives, which work together to reduce dark patches on elbows, knees, neck and underarms.
The lightweight formula combines Niacinamide, Mandelic Acid and Cysteine Complex, which results in even-toned and firmer skin. It's ideal if you're dealing with pigmentation on certain parts of your body.