shop
Chilli and jaggery dressing by Arugula & Co.
The best of both worlds
Published 14.01.22, 06:56 AM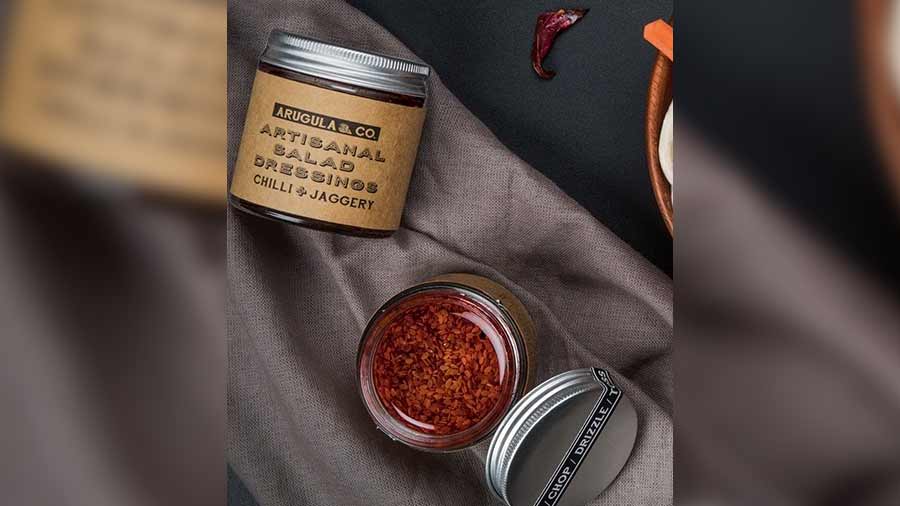 Image courtesy: Instagram
A well-stocked pantry can get you through an unpredictable quarantine because cooking on a whim is the best pick-me-up. A great way to curate spices and condiments for your kitchen is to look for all-purpose mixes that can be used across cuisines. Arugula & Co.'s chilli and jaggery is designed as an artisanal salad dressing but it can do so much more! The plant-based blend is made with organic chilli flakes sourced from the hills of Uttarakhand, and also features organic soy sauce and organic jaggery.
It's umami-rich and balances sweet and savoury notes, so it can be an efficient replacement for run-off-the-mill chilli flakes and can also be used as a topper for sizzlers, kebabs or steaks. This chilli and jaggery mix can also be a great cooking agent if you're making Asian stir-fries or an Indian curry.