read
Welcome to Dunder Mifflin
Look back at 'The Office', with Michael, Jim, Pam and Dwight!
Published 14.01.22, 06:55 AM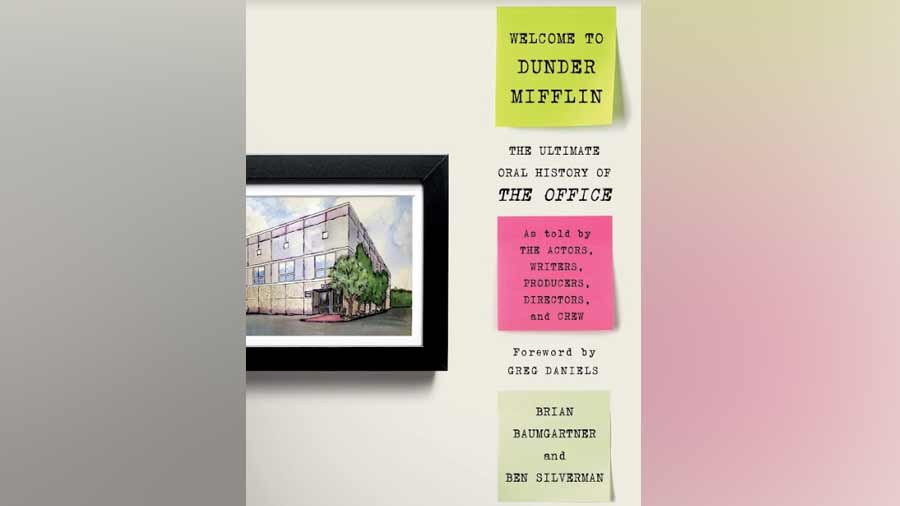 Do you have a friend who cannot stop raving about The Office (US) and tries to convince everyone to watch the show "at least once"? Or are you that friend? The next time you're wondering what to get this friend (or yourself) for their birthday, instead of the same old merchandise and fandom T-shirts, pick up this special collector's edition based on the iconic sitcom.
Published by Custom House, Welcome to Dunder Mifflin: The Ultimate Oral History of The Office, has exclusive interviews with the cast and crew of The Office (US), who come together more than a decade after the show was first released. It spotlights memorable behind-the-scenes moments as shared by the writers, actors and producers of the show, who also discuss the trajectory of the sitcom – from an unsuccessful first season to becoming one of the most-watched shows in the world. Narrated by Brian Baumgartner a.k.a Kevin Malone and executive producer Ben Silverman, this book has interviews with almost everyone involved in the show, including Steve Carell (Michael Scott), John Krasinski (Jim Halpert), Jenna Fischer (Pam Beesly) and Rainn Wilson (Dwight Schrute).

With another wave of the pandemic pushing us back into our homes, now is the time to lay your hands on this special edition and pore over the numerous stories that make up the history of this sitcom. Ideal for anyone who is considering their umpteenth rewatch of The Office, the book promises to be the perfect pick-me-up anytime you feel the blues setting in (much like the show).
- Upasya Bhowal