read
'Vipassana' by Shonali Sabherwal
Take the first step towards improving everyday life
Published 03.12.21, 10:45 AM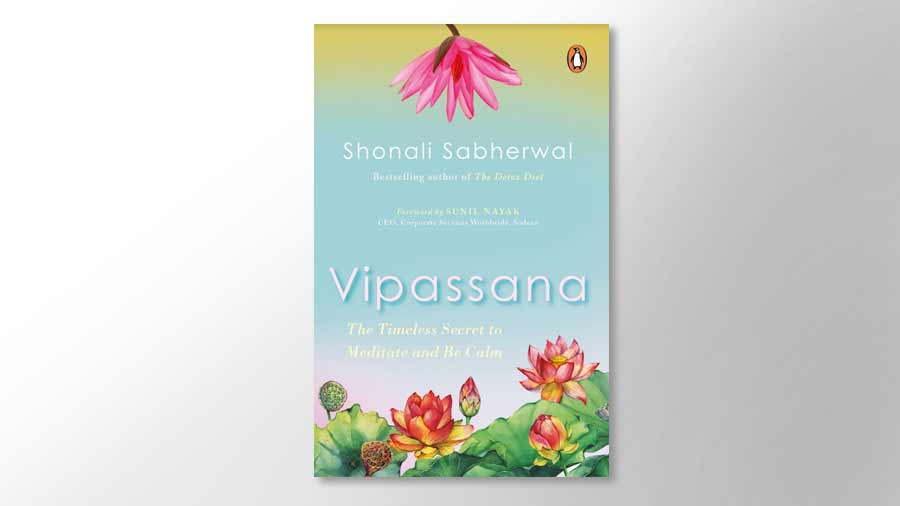 Wondering how to start your meditation journey? Look no further. If you've tried numerous apps or searched the internet for ways to help you meditate, and nothing seems to be working, now might be a good time to pick up this book by nutritionist Shonali Sabherwal.
With a thorough guide for beginners looking to start meditation, the book details the ways in which you can strive for a more mindful way of life. Be it increasing your focus or dealing with the ups and downs of life, Sabherwal covers important issues that we face in our everyday lives, and writes about proven techniques that can help us handle them constructively, without getting overwhelmed.
Published by Penguin India, the book is written lucidly and comes with practical advice as well as several easy tips and tricks which can be followed regularly.
- Upasya Bhowal