read
'Timelines from Indian History' by Arunima Chanda
A great way to learn all about our country, its past, present and people
Published 25.11.21, 08:34 AM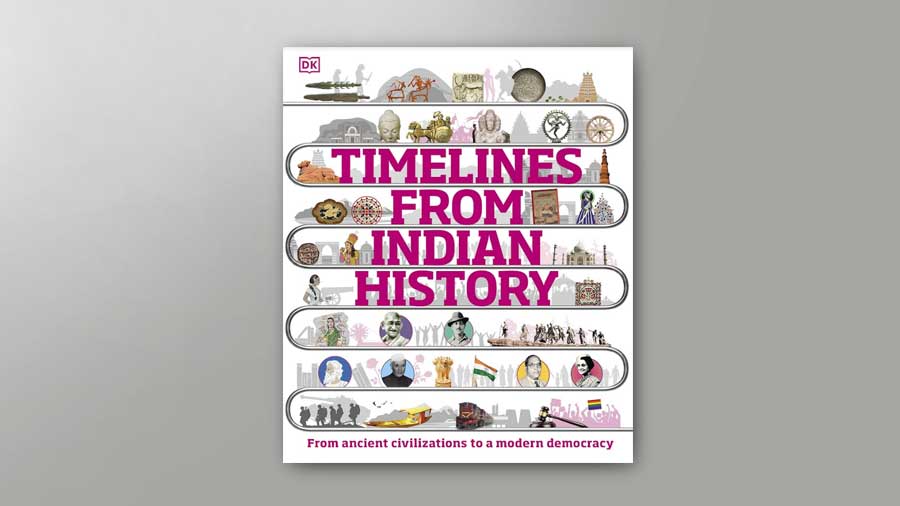 Tracing the history of India from its earliest civilisations to modern times is no easy task. In Timelines from Indian History, Arunima Chanda manages to compile and curate this long and diverse trajectory of a nation, and presents it in a way that will appeal to history enthusiasts, especially young ones.
Beginning with India's ancient civilisations, the book walks the readers through multiple facets of Indian history, like the numerous foreign invasions, the rise and fall of kingdoms, the arrival of the British and the fight for Independence from colonial rule, and traces India's emergence as the world's largest democracy. Accompanying this broader timeline are finer details revolving around scientific discoveries and milestones in the form of facts, figures and stories. The book also includes profiles of eminent personalities who have shaped the country's history and evolution into the bustling republic that it is today.
Filled with visuals and colourful illustrations, the book, published by DK India, is an informative and attractive encyclopaedia of Indian history.
- Upasya Bhowal