read
The Official Harry Potter Baking Book
So you can keep those munchies handy when you watch the Harry Potter reunion
Published 04.01.22, 07:38 AM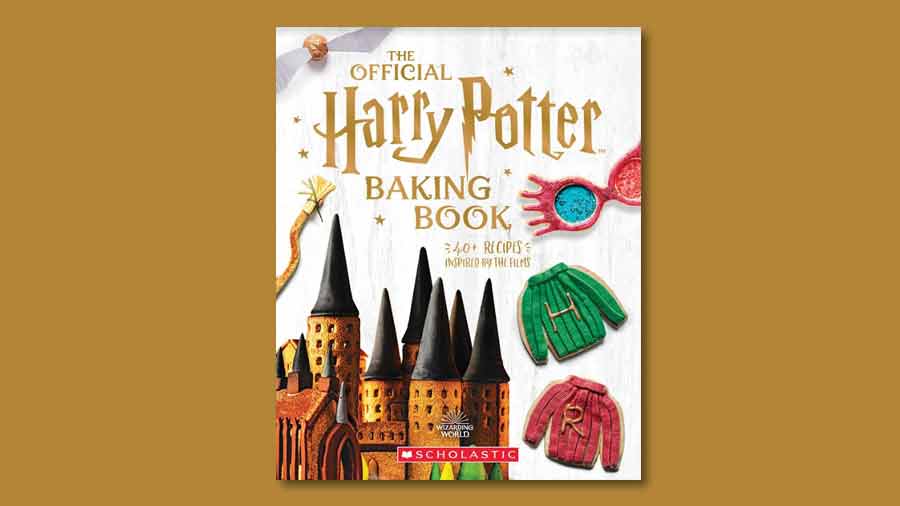 If you've spent your childhood wishing you could join Harry, Ron and Hermoine at the food-laden tables in the Great Hall of Hogwarts, then The Official Harry Potter Baking Book will take you a step closer towards recreating that magical experience. Published by Scholastic Books, this baking guide by Joanna Farrow comes with 45 curated recipes based on various characters and moments in the Harry Potter series by J.K. Rowling.
Covering a range of sweet and savory options, the book categorises the dishes based on the level of expertise required – from beginner to complex – and also lists out the ones that are vegan, gluten-free and nut-free. Be it the 'Wizarding Hats' or 'Dumbledore's Sherbet Lemon Rolls' or the 'Hogwarts Crest Pie', each recipe in the book bears a Harry Potter-inspired name and is accompanied by quirky illustrations and fun tidbits from the stories.
The Harry Potter reunion released on January 1, 2022, and if it has left you longing for those good ol' days, now is the perfect time to get your hands on this book and start planning that Hogwarts-like spread, so that you can begin this year with a dollop of magic.
And if you haven't watched the reunion yet, well then, what are you even waiting for? Cook up some of these recipes straight from the kitchens at Hogwarts, slip on your fandom t-shirt, and get comfy in front of the TV.

Psst.
Don't forget to brush up on your spells!
- Upasya Bhowal