read
'The Nutmeg's Curse: Parables for a Planet in Crisis' by Amitav Ghosh
Everything from Black Lives Matter to the pandemic can be traced to one thing
Published 20.10.21, 07:28 AM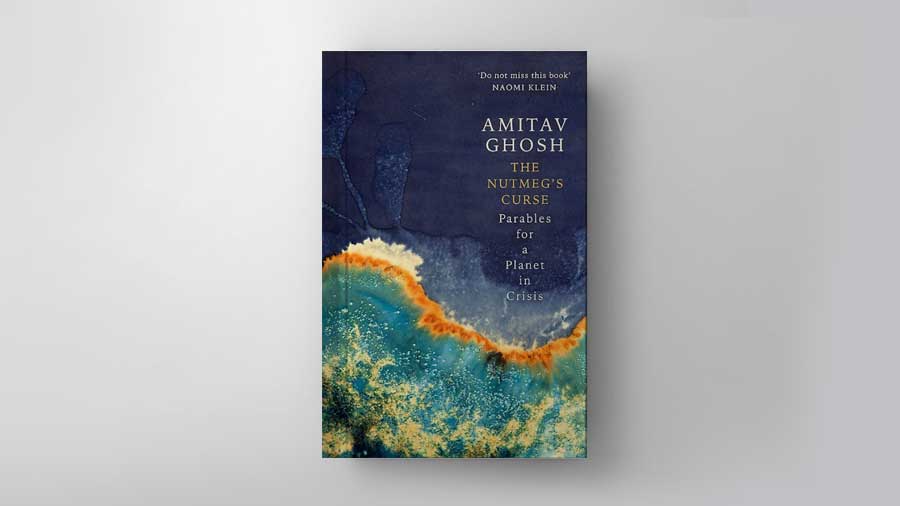 The problems of the world are too big to be left to world leaders, a sense of history, politics and culture is critical to understand and tackle the problems. It's time our writers weighed in. Amitav Ghosh has been shining the light on the urgency of the climate crisis through his fiction and non-fiction, be it novels like The Hungry Tide and Gun Island or his compelling questions on the astounding inaction against global warming in The Great Derangement: Climate Change and the Unthinkable.
In his latest non-fiction title, The Nutmeg's Curse: Parables for a Planet in Crisis, published by Penguin Random House India, the Sahitya Akademi Award-winner widens the ambit of his research, and argues that the present planetary crises — race relations to war to the pandemic — can be traced to unbridled western colonialism.
Starting with the tiny nutmeg, a common enough spice in kitchens across the world today, he takes us back to a time when every single nutmeg could be traced to a group of small islands east of Java, known as the Banda Islands. The exploitation of the nutmeg and the bloody fate of the Banda Islands in the hands of Dutch colonisers are telling lessons of history, showing us how modern civilisations destroyed their relationship with the earth in the name of "progress" and continue to do so.