read
The American Boyfriend is the perfect mystery to read this monsoon
A short, crisp and thrilling cross-country tale, Ivy Ngeow's debut novel releases in India in August
Published 01.08.23, 09:07 AM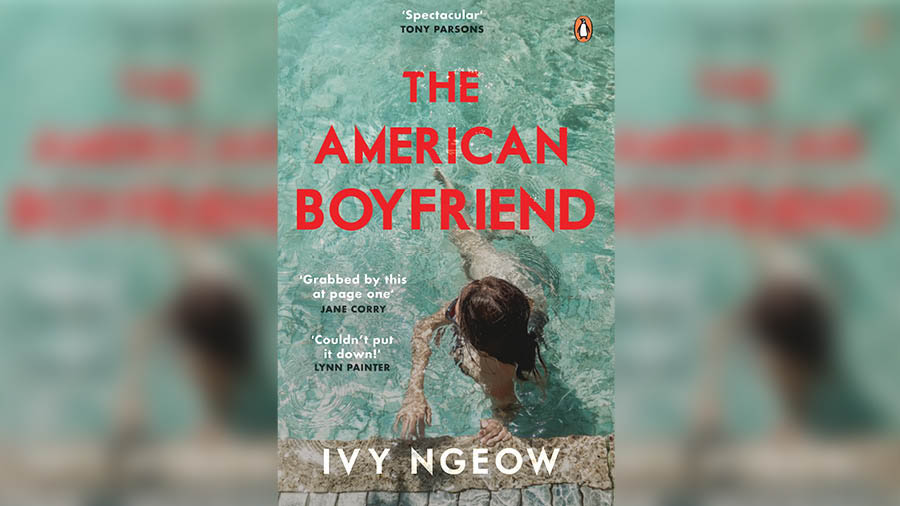 Image courtesy: Book cover
A long-distance boyfriend, an oddly timed murder, and a house surrounded by strangers: this is where the protagonist, Phoebe Wong, finds herself with her child. The American Boyfriend by Ivy Ngeow is the perfect mystery to speed-read this monsoon.
Phoebe is tired of the British winter, so when her long-distance American boyfriend, Carter, invites her to his home at Key West, Florida, she takes the chance without a second thought. The handsome and charming Carter, who arrives late, is just in time for a murder to happen. And Phoebe wouldn't have bothered, if not for the air of mystery surrounding the house, the odd phone calls Carter gets, and the fact that someone robbed her on her first day at Key West.
The American Boyfriend, published = by Penguin Random House South East Asia is perfect for fans of Agatha Christie. It's full of secrets, and there's more than what meets the eye. The fast-paced narrative with an exciting climax and a gripping conclusion makes it a perfect read for the monsoon — cosy upw ith a cuppa and get reading.
—Titas Choudhury
Want to get featured in the Try This Today section of My Kolkata? Mail us at trythistoday@tt-mykolkata.com