read
What made Swastika nostalgic?
The actress is enjoying 'Adventures of Huckleberry Finn' during her vacation in Landour
Published 09.11.23, 09:20 AM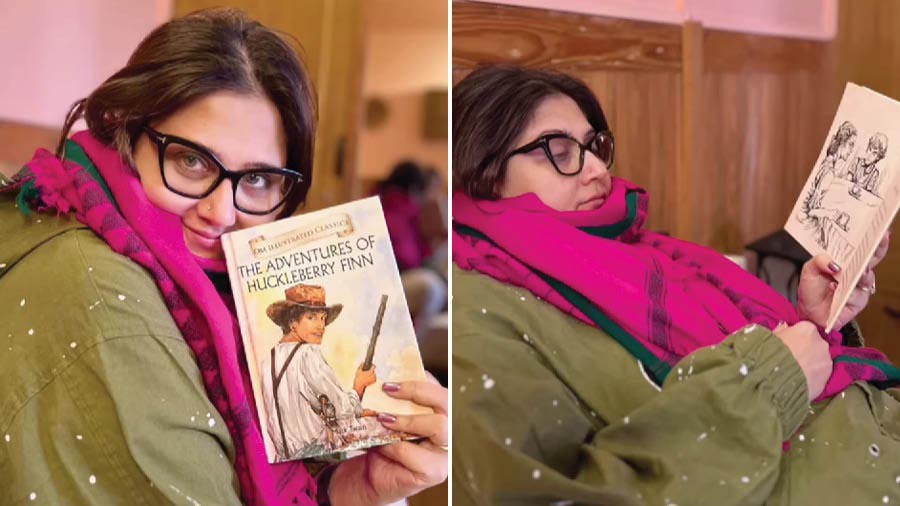 Image courtesy: @swastikamukherjee13/Instagram
Swastika Mukherjee has been enjoying a wholesome vacation in Uttarakhand with daughter Anwesha, sharing snippets with fans on Instagram. During her stay at La Villa Bethany in Landour, she recently stumbled upon an old classic, and couldn't resist turning the page. The actress told fans how re-reading the Adventures of Huckleberry Finn felt like taking a trip down memory lane, and gushed about the impeccable classic collection at La Villa Bethany's library. The post got us in the mood for some Mark Twain too!
— Vedant Karia
Want to get featured in the Try This Today section of My Kolkata? Mail us at trythistoday@tt-mykolkata.com