read
Sunday Classics: Joi Baba Felunath by Satyajit Ray
One of Feluda's most famous cases is set during Durga Puja
Published 10.10.21, 12:14 AM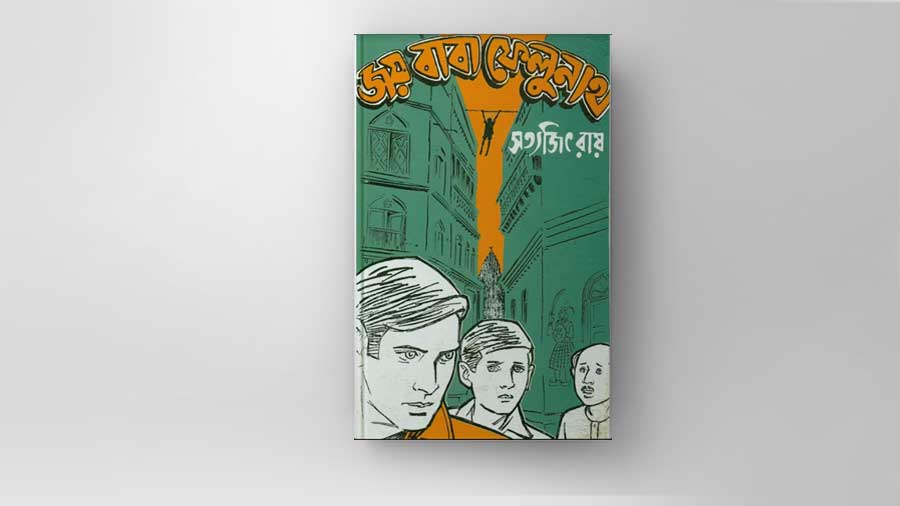 Ask a Bengali kid who their favourite detective is, and one of two names will come up – Feluda or Byomkesh. For Feluda fans, Joi Baba Felunath is special for reasons more than one: not only is it set against the backdrop of Durga Puja, it also introduces one of the most iconic villains in Bengali fiction – Maganlal Meghraj.
The story revolves around the affluent Ghoshal family, which is gearing up to celebrate Durga Puja at their ancestral home in Varanasi. A few days before the festivities, a family heirloom goes missing from the house – a precious gold statuette of Ganesha, the Elephant God. Feluda is entrusted with the responsibility of recovering the antique. As the case unravels, Feluda, along with his two constant companions – Topshe and Jatayu (a.k.a Lalmohan Ganguly) encounter a shrewd businessman by the name of Maganlal Meghraj. In order to solve the case of the missing god, the trio will have to outwit Meghraj, unmask the traitor within the Ghoshal home and restore the heirloom to its rightful place – all before Durga Puja.
The story first appeared in 1975 in the Puja edition of Desh magazine, and was made into a film by Ray in 1979. With Soumitra Chatterjee as Feluda, Santosh Dutta as Jatayu and Utpal Dutt as Meghraj, the film is a thrilling treat in its own right, but this Panchami, we recommend you pick the book up and soak in some of that old-world Puja flavour that lingers in its pages.
- Upasya Bhowal