read
Pride, Prejudice and Punditry: The Essential Shashi Tharoor
The ultimate collection of Tharoor's literary excellence
Published 09.11.21, 08:27 AM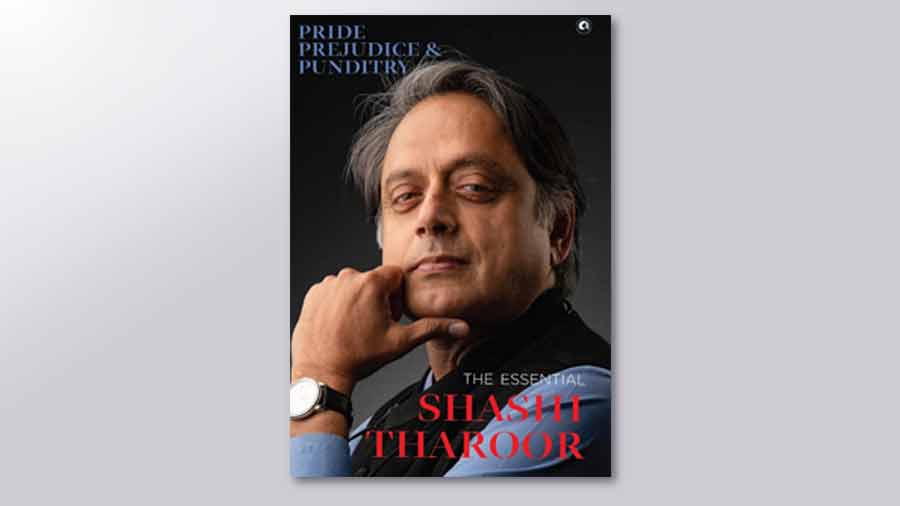 After more than five decades of writing and over five millions words published, the best of Shashi Tharoor's fiction, non-fiction and poetry is now available in a single volume.
With an Austen-inspired title outlining the essence of the book, Aleph Book Company has carefully selected Tharoor's most prominent and enduring works on an eclectic range of topics. From Tharoor's incisive pieces on politics to his reflections on cricket, from his discourse on Hinduism to his personal accounts of his family and heritage, there is a variety of literature for readers to immerse themselves in.
Pride, Prejudice, and Punditry also contains the text of Tharoor's most famous speeches, including the Oxford Union address on colonial reparations that went viral, besides featuring new articles penned exclusively for this book.
With over 600 pages to devour, this is the most comprehensive encapsulation of Tharoor's oeuvre till date, and by extension, a surefire way to shore up your English vocabulary in a few sittings.
- Priyam Marik