read
'Our Darkest Night' by Jennifer Robson
Inspired by a true story from World War II
Published 19.01.22, 10:42 AM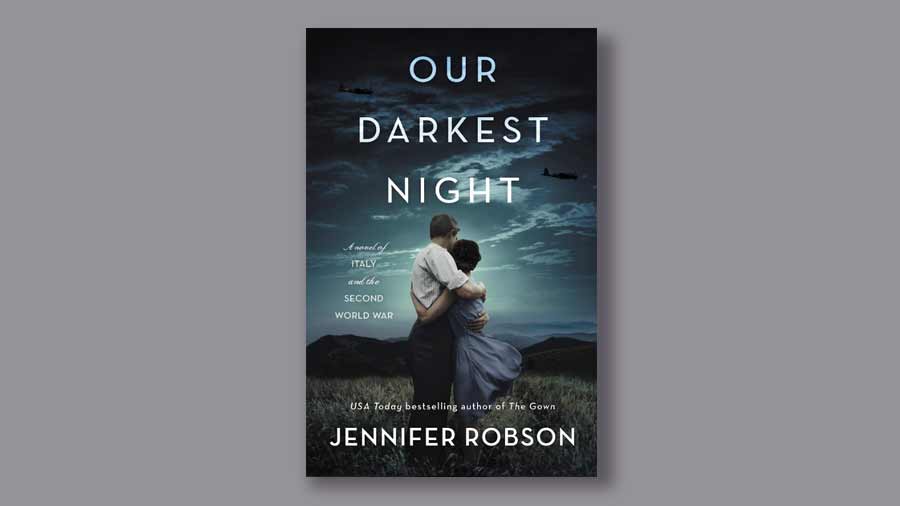 The bestselling author of titles like Moonlight Over Paris and After the War is Over, Jennifer Robson's latest book continues with her trademark style of immersive, engaging storytelling.
To escape the growing presence of the Nazis and the threat of deportation to a concentration camp, Antonina Mazin has to leave behind her family and pretend to be the wife of a Christian man by the name of Nico Gerardi. However, despite their best attempts at posing as a happy couple, the sudden arrival of Nina makes the locals regard her with suspicion – a feeling that is fuelled further by a Nazi officer with a personal vendetta against Nico. As they try to avoid the prying eyes of their neighbours who keep sniffing around for trouble, the two must find a way to co-exist convincingly enough to escape severe punishment.
Set in Italy during 1943, in Our Darkest Night, Jennifer Robson traces some of the most gruelling years of World War II. However, despite the grim setting, it's a tale of hope and perseverance in the face of severe odds.